Yikes! I'm 40 today
Today I can no longer deny that I'm middle aged. I was born in what they call the summer of love, a year that includes these events:
Canada turned 100
Charlie Chaplin opened his last film
Martin Luther King Jr. condemned the Vietnam war
Expo 67 took place in Montreal
Elvis Presley and Priscilla Beaulieu got married
The Beatles released Sgt. Pepper's Lonely Hearts Club Band
The Rolling Stones appeared on the Ed Sullivan show
The Toronto Maple Leafs won the Stanley Cup (and haven't won since)
The world's first heart transplant took place
A brand new MK II Ford Cortina would set you back $749 and a new home would have been $24,600. You'd bring home some $7,000 a year, pay 5¢ for a stamp, and pay 33¢ a gallon (9¢ a liter) at the pump.
This is what a computer looked like in those days. Of course, that computer didn't connect to the Internet because there was no Internet.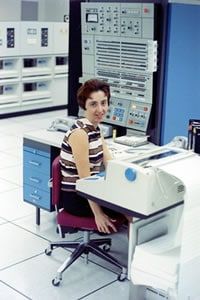 Man am I old. Oh well. Happy birthday to me.