Serena! (again)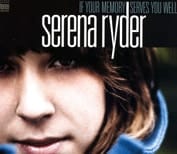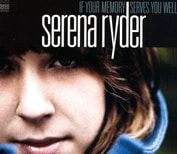 A few months back I heard Serena Ryder interviewed on an AM radio station. She sang only one song, but it was enough for me to check her out on iTunes and then to get hooked.
She's from Millbrook, Ontario and is 24, but her voice has a power far beyond her years. She has a three octave range, and uses it to cover folk, country, roots and adult contemporary. I'm a fan.
Check out this review of a recent concert (which you can listen to here):
It takes ten seconds for a boxer to be counted out in the ring. It took less than that for Serena Ryder to completely stun this reporter at the start of her a cappella rendition of Melancholy Blue; and about three minutes, or the length of a round, to announce herself as a once-in-a-generation, Dylanesque visionary who quite literally has no ceiling.
I heard her tonight at the Danforth Music Hall and loved every minute. She's got a growing fan base and it's cool to discover her on her way up.
More: SerenaRyder.com