Oh Leafs!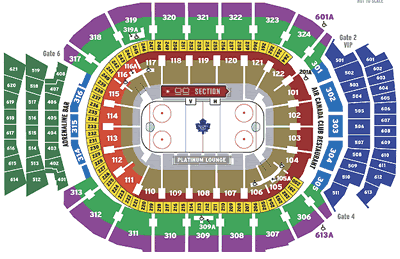 We were given tickets to see the Leafs on Saturday night. Not just any tickets – Platinum tickets, just 9 rows up from the ice, right near the tunnel that the Leafs use to go in and out of their dressing room. You can see where we were sitting by the arrow below: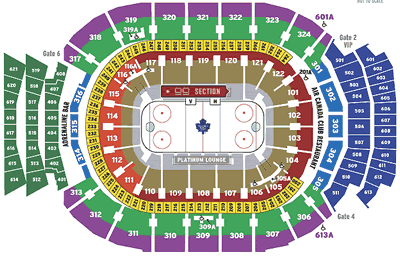 The Leafs were playing the Habs. We were surrounded by Habs fans and for a while things weren't looking good. The Leafs pulled one out near the end of overtime and we left the ACC very satisfied.
Man, does the game look different that close!
We may never get seats like this again in our lives, but we enjoyed every minute – even when the Montreal fans around us thought they had the game in the bag.