Chasing Francis: A Pilgrim's Tale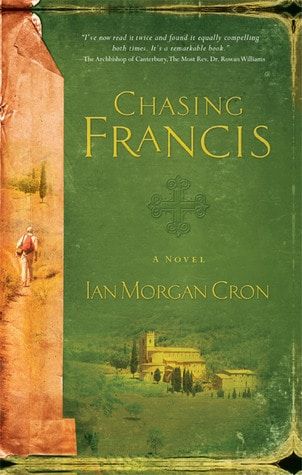 Chase Falcon, megachurch pastor, has lost his faith. When a young girl falls off her bike and never wakes up, Chase's answers suddenly seem hollow. His faith comes crashing to the ground at the worst possible time: in the middle of a sermon.
I used to have all the answers, just opened the Bible and there they were. The truth is, they aren't all there – or if they are, I can't find them. I've tried to convince you that Christianity is logical and straightforward, as if God can be codified and stuffed into files he can't jump out of. Each time uncertainty knocked on the door, I hid behind the couch until it went away. Now I'm the one who's thirsty. And the Jesus I've known for twenty years isn't making it go away. And what about our church? I mean, is this all there is?…
Understandably, few at the church know how to react to Chase's crisis. When the elders ask him to take a leave of absence, Chase goes on a surprising pilgrimage, chasing and learning from Francis, better known as Saint Francis of Assisi. Through this novel, Chase's pilgrimage also becomes our pilgrimage too. I first heard of this book through Gordon MacDonald:
…[Chase] doesn't stop walking until he retraces the steps of St. Francis and discovers a whole new way of following Jesus. I read this book marking something on almost every other page. I would say my friend, Cron, has done just about the best job I've seen of explaining the usefulness of a so-called postmodern view of Christian faith. I'd like to be part of a church that his hero ends up proposing.
Me too. Near the end of the book, Chase says, "When I left here, I wasn't sure what a Christian looked like anymore. My idea of what it meant to follow Jesus had run out of gas. I started feeling less like a pastor and more like a salesman of a consumerized Jesus I didn't believe in. Learning about Francis helped me fall in love with Jesus again – and with the church again, too." I didn't think I could learn so much from a novel, but then again, I've never read a novel that has a study guide before. This book expresses some of what I have experienced, minus the exotic pilgrimage. I was genuinely sad when the book ended because I wanted more. Not everyone will appreciate this book. Some will not know what it means to go through a crisis of faith, and will not appreciate Saint Francis as an example. But for those of us who long for more, Chasing Francis may take you on a pilgrimage, from a faith with all the answers to a more robust faith and genuine love for Jesus and the church.
More from Amazon.com | Amazon.ca