We almost met Kissinger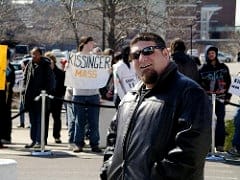 I dragged Rick to the JFK Library this morning. When we showed up, the lot was full and we could tell something was going on. Turns out that some conference was going on and Henry Kissinger was speaking.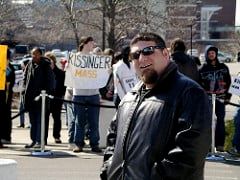 We talked a little to the protesters before Rick posed in front of them. The library was great but we didn't bump into Kissinger or the other speakers like Dan Rather.
Headed up to Gloucester later and almost went in for some refreshments at the Crow's Nest, the bar featured in the film The Perfect Storm. I love Gloucester.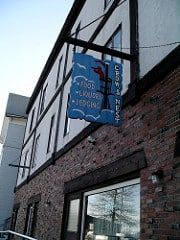 Didn't run into anyone famous there, even though celebrities have shown up there before. Guess our timing was off. Nice to get some time off. More pictures here.