Broken limb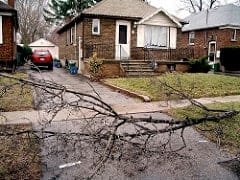 We had a bit of a storm last night. No snow on the ground but lots of wind and rain. We looked out last night and saw that a tree limb fell right across the end of the driveway, not far from where my mother was parked at the time.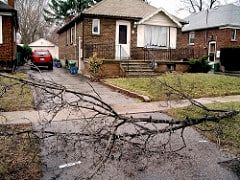 It's not every Sunday you have to move part of a tree to get to church.
Carla also experienced a storm, but she got snow and had a bit more damage. Her pictures are here.