She brought home the hardware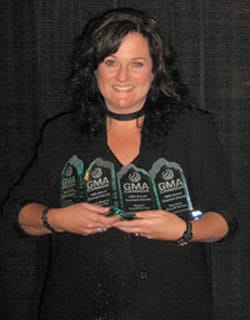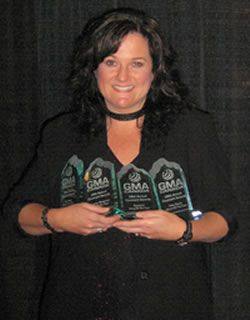 From Gospel Music Association Canada News:
…Ali Matthews led the list of winners as GMA Canada presented the 28th Annual Covenant Awards October 27th in Calgary.
…Ali Matthews earned Covenant Awards for Folk/Roots Song of the Year, Country/Bluegrass Song of the Year, Seasonal Song of the Year and Folk/Roots Album Of The Year.
If you haven't heard Ali before, she's performing at Richview with her full band on Friday, December 8th. Ticket prices are a steal compared to what you'd pay to see her elsewhere. Before December 1, prices are $10/person, $25/family, $8/senior. Call 416-247-8701 for tickets.
You can sample her music online.
If you're in the area, come on out. I'd love to meet you. You won't be disappointed with the evening.