The Wiggles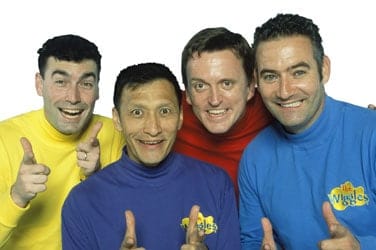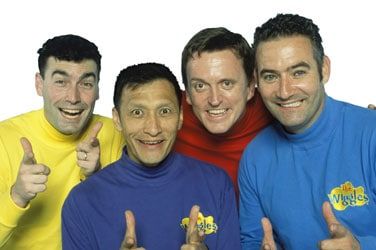 Having a six-year-old son, I get to watch shows like The Wiggles. Whenever I see them, I get to thinking how strange it is for grown men to act like that. I know they're Australian and all, which explains some of their goofy behavior (just checking if Hamo still reads this blog), but don't they have any respect for themselves? Evidently they get their respect from somewhere else:
THE toddler-set singing- sensation The Wiggles have unseated Nicole Kidman as the richest perfomers in Australia. The teeny-tiny-bopper foursome…made more than $34 million last year from the sale of CDs, videos and other merchandise, according to BRW, the Australian business magazine. Kidman, the Australian money-winning champ for the last several years, dropped out of the top spot despite almost doubling her earnings in the past year to $30 million.
Apart from loving the title of the article ("Wiggles Bump Off Nicole Kidman" – I was expecting a crime story there for a second), I now know why they act that way. There is money in being goofy.