A lampshade is not a hat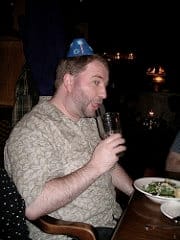 Or so I heard on the radio this morning as they gave advice on how to behave at the staff Christmas party. It was already too late for the staff at Richview. We broke bread and, between us, ate a cow at Canyon Creek. Sandy won the lucky draw and came prepared with a lampshade, which he wore after only one drink (of water!):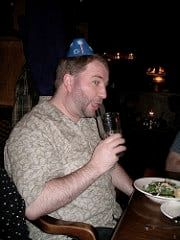 The evening did not go perfectly as one of the wives was missing and another wasn't feeling well by the end of the night. Here is a picture of some of us: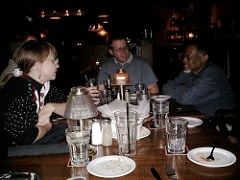 If you measure life by how many great people you know, then I am a blessed man. Last night was a good reminder of what a great group of people I get to work with.