The Procrastinating Child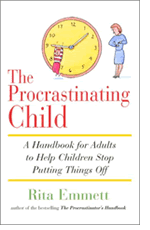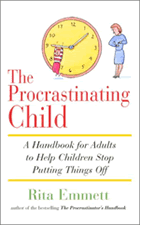 On Thursday, January 30 at 7:00 pm, Rita Emmett will be appearing at Richview        to talk about her latest book, The Procrastinating Child.
Rita, author of the bestselling book The Procrastinator's Handbook, is a recovering procrastinator herself. She's an entertaining, delightfully honest speaker who will not only make you laugh, but she'll help children of all ages break through the procrastination habit.
For more information about this free event, e-mail or phone us at (416) 247-8701.