Two Conferences God Used in Unexpected Ways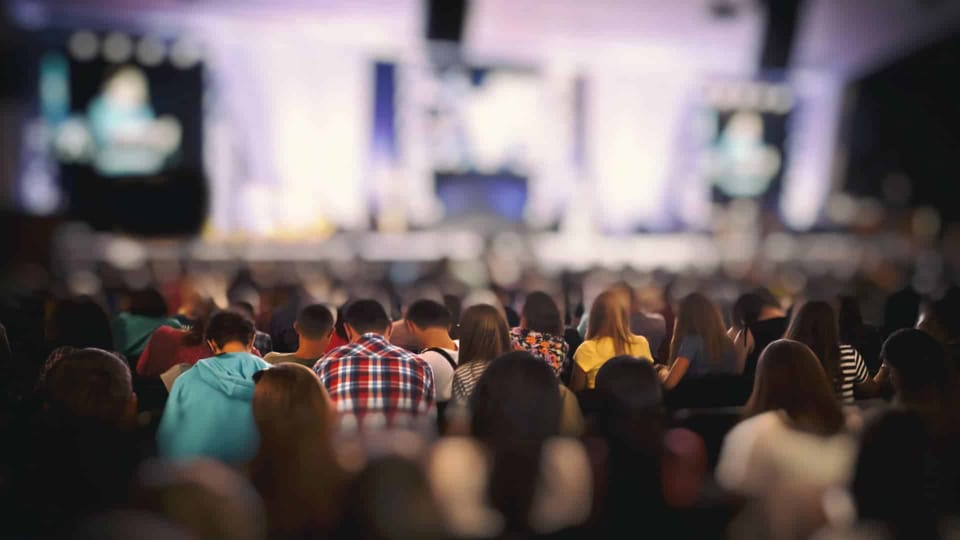 I'm not a huge fan of conferences. I've been to so many over thirty years of ministry that I've grown a bit weary.
I can think of two conferences, though, that God used in an unexpected way in my life.
2014 TGC Atlantic Canada Conference
The summer of 2014 wasn't a great one for me. I was invited to speak at the TGC Atlantic Conference. The real draw for me, though, was getting to hear the main speakers: Ray Ortlund, Jr., and Scotty Smith, both men I admired.
I'll never forget some of Scotty's first words at the conference:
I want to throw down the gauntlet. I'm praying that this will be one of the most freeing, welcoming, non-posing, non-pretending conferences you're going to attend, not just in 2014, but I'm going to go ahead and grab next year as well. I want you to know … that none of us in this room are beyond the reach of God's grace, and none of us is beyond the need of God's grace.
I came a little beat up, and I felt myself relax as I heard these words. They set the tone for the conference, and Scotty and Ray's messages delivered.
It was one of those conferences in which every message connected. I don't know what the other attendees experienced, but that conference was exactly what I needed at a time when I needed it most.
2015 Church Planting Summit
About 15 months later, we were running hard in the early days of church planting. I was invited to attend a church planting conference just a short walk away from where we live. We were even invited to stay at the hotel, even though we could have easily commuted home every evening.
The day that the conference started, I came down with a headache. I never get headaches. We weren't sure that I would be able to go. A while later, I felt a little better, and Char and I decided to head over.
As I walked in the ballroom, I dreaded the noise, the crowd, everything. But the music team was on point with some rich songs, some of them original, that were just what I needed to hear. The messages were solid, and I can remember the details of a couple of them today. We made a number of new connections with people. We also got to play tourists in our own city. Those few days encouraged and refreshed us in an unexpected way.
God is Good
I can't think of how many conferences I've attended that haven't been like this. They weren't bad; they just weren't impactful. But twice, when I needed it most, God lavishly surprised me with his grace and refreshed me in ways I couldn't have imagined or arranged.
If you're involved with organizing a conference, you never know how God may use your preparation to minister to someone who really needs it. And if you show up at a conference tired, beat up, and a little bit cynical, don't be surprised if God gives you exactly what you need. He's good at being gracious, and for that I'm grateful.