A Theologian in Service of the Church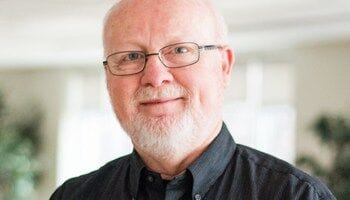 I started attending a small seminary and Bible college way back in 1987. Despite its size, it had a couple of things going for it. It had a great track record, and counted D.A. Carson among its alumni. Also, it had a faculty that punched above its weight, including Michael Haykin and Stan Fowler.
I remember the first time I encountered Stan. He taught theology like I'd never heard it before. He was clear, charitable to those who disagreed, and willing to let Scripture speak even when it threatened denominational dogma. Best of all, he had a passion for the church. He was no ivory tower theologian. He'd served as a pastor, and had (and has) a pastor's heart.
I remember his dot matrix printouts. In fact, I still have them. I remember the comments he wrote on the margins of my weekly theology papers. I also remember conversations in hallways and stairwells on theology and other topics.
It would be an understatement to say that Stan has shaped me. He's shaped my theology. He's given me a taste for theology in the service of the church. He's modeled gracious engagement with those who disagree. He also encouraged me as a young seminarian and pastor: telling me that Charlene was a good catch (indeed, she was), helping me find early ministry experiences, and speaking at a pastoral appreciation dinner given by my first church.
I once asked if Stan would mentor me. He demurred, offering instead simply to be my friend. He became both. When my preaching stalled, his advice pointed me in the right direction. When I wanted to take a Doctor of Ministry, Stan gave me great advice, for which I'm grateful.
Stan's also continued to play an important role theologically in my life, and in the life of our denomination. He's able to untangle complex issues, and his writings — particularly on baptism — are a gift.
I've now watched Stan for nearly thirty years, and have even enjoyed attending a couple of ball games with him. He's even allowed me to interview him.
I had the opportunity to attend a dinner held for Stan Fowler last Thursday. He hasn't retired, but he's celebrated his 70th birthday. I also contributed a chapter to his festschrift.
A couple of days ago I said, "We don't just need theology. We need to see theology lived out." Stan has given me both.
I appreciate men who model personal integrity, theological rigor, a love for the church, and a willingness to invest in others. Stan is such a man. I honor him, and I'm grateful for him.