The Moments that Matter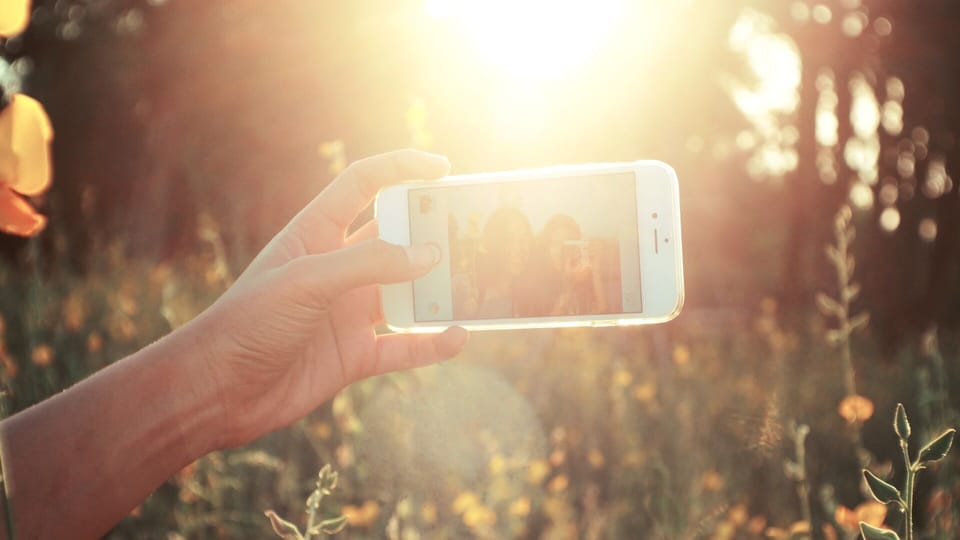 In 1998, I traveled to Israel. I don't remember much. I saw most of it through the lens of a video camera. I have a file on my computer — painful to watch now — of almost the entire experience. I wish I'd put the video camera down and just paid attention.
I was ahead of my time. We pull out our cameras, anxious to capture fleeting memories before they disappear. But we're buried in videos and pictures that we'll probably never watch again. Sometimes we don't even mean to capture what's happening for the future. We're content to crop it into a square image and post it for likes. We scroll through our phones, looking at everyone's best moments as they disappear into the algorithm.
I have a feeling that we're missing some of what matters most.
I have photos of our wedding day. I don't have photos of most of our marriage, the daily waking up and choosing to love when life gets monotonous. Our marriage was founded on vows, but it was built on the daily keeping of those vows in moments too ordinary to be captured on camera.
I have photos of my ordination day. One of my favorites: my grandfather, now gone to be with the Lord, at the humble church where I pastored at the time. I don't have photos of most of the moments at that church: Wednesday evening prayer meetings in the basement with a handful of people, Sundays hoping that my sermon would take flight or that the actions taken as we gathered counted for something that mattered.
Whole years of my life have escaped my memory. I have to look back now and reconstruct what happened. I woke up every day and kept myself busy. I felt stressed a good deal of the time. Nothing stands out from those years. I have a few pictures here and there to remind me what happened, and some sermons in my files to remind me of what I preached, but otherwise, it seems like nothing important happened.
Most of life is forgettable. Husbands serving their wives. Wives loving their husbands. Diapers changed. Sermons preached. Bills paid. Work done. Entirely forgettable moments, and yet these are the moments that count because life is an accumulation of them.
I guess what I'm trying to say is that I've stopped trying to recognize which moments matter. We're tempted to think that we know, and we often try to capture and post them. But we're really poor judges. We may know which images may get likes, but we don't know what moments matter most, even though they're humble and ordinary.
These are the moments that matter: not the ones that hit Instagram, but often the ones that don't. They're unnoticed, forgotten, easily overlooked, and eternally significant. Those daily moments add up to something.
So keep preaching. Keep loving. Keep serving. Keep plodding. It doesn't look like much, but the moments that matter most often don't. Only eternity will reveal how much they mattered.