How I Ruined My Wife's Bible Reading Habit
I meant well. At the start of 2016, I challenged our church to commit to a one-year Bible reading plan using The Bible Project. The plan features readings and videos with overview of every book of the Bible, along with videos that explain some of the major themes. I wanted people to develop a new Bible reading habit.
Things seemed to go well. Not everyone participated, but many did.
Later on, my wife told me that I had ruined her Bible reading.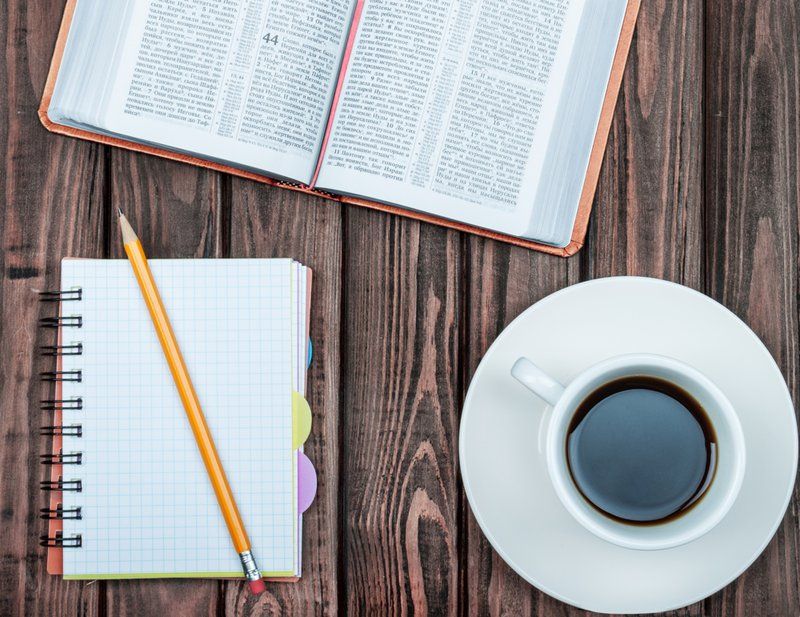 Disrupting a Good Thing
My wife, Charlene, had a good thing going. She would read a passage of Scripture, mark up her Bible, chew on it, and journal on it. She didn't move quickly through the Bible, but she went deep, and it worked.
I'm different. While I enjoy going deep, I also love covering larger chunks of Scripture to get an overview of the Bible.
Neither is wrong. Both approaches have strengths and drawbacks.
When Char dropped her approach and started following the plan I'd suggested, it disrupted her pattern. My plan didn't work quite as well for her, and it took her months to find her way back to something that did.
Not an Isolated Issue
This isn't an isolated issue. In a recent post, Michael Patton writes:
Can we learn from each other? Of course. Can we inspire each other to better habits? Most definitely. But I can't judge your relationship with Him based upon my own patterns. The Bible gives us a lot of freedom to be ourselves. Sure, there are the principles of knowledge, fellowship, and obedience. But the expressions these, I find, are as numerous as there are people to express them. God loves variety…
So quit trying to make me like you. More importantly, quit judging others so quickly. You never really know how special the way they approach God is to God.
If we were all the same, the same approach would work for all of us. Because we're different, we must approach our relationship with God in ways that work for us.
Hack Yourself
The solution? Hack yourself. Look for what's worked in the past. Experiment with different approaches and see what works for you.
If you're a disciplined person who likes structure, find one. If you like to go deep, pick a three-year reading plan, or just go at your own pace. If you like to get an overview of Scripture then pick a one-year plan, or even a 90-day plan.
If you're a morning person, schedule some time with God in the morning. If you're not, don't sweat it. If you're an extrovert, read the Bible and pray with others. If you are unstructured, choose an unstructured approach that includes the basics.
We all need to cover the basics — reading or listening to the Bible, praying, and pursuing worship and fellowship within a church — but there are many ways to pursue the basics well. We need to find what works for us.
A Different Bible Reading Habit
Charlene and I now read the Bible differently. I don't know if we'll ever be on the same Bible reading plan again. And that's okay, because we've both found approaches that work for us.
People are different, so it's okay to practice the basics differently.
if(window.strchfSettings === undefined) window.strchfSettings = {};    window.strchfSettings.stats = {url: "https://gospel-for-life.storychief.io/bible-reading-habit?id=1330165245&type=2",title: "How I Ruined My Wife's Bible Reading Habit",id: "d767e251-e777-4580-bbc2-19cabecad9ef"};            (function(d, s, id) {      var js, sjs = d.getElementsByTagName(s)[0];      if (d.getElementById(id)) {window.strchf.update(); return;}      js = d.createElement(s); js.id = id;      js.src = "https://d37oebn0w9ir6a.cloudfront.net/scripts/v0/strchf.js";      js.async = true;      sjs.parentNode.insertBefore(js, sjs);    }(document, 'script', 'storychief-jssdk'))