Get My New Book, Ordinary Preacher, for Free
I hold strong convictions about preaching.
First, I believe that preaching matters. Preaching proclaims the gospel and strengthens believers. When a preacher stands in front of a congregation and opens God's Word, God works. We need a high view of preaching, and high expectations for what God accomplishes when the Word is preached.
Second, I believe that God uses ordinary preachers. I'm thankful for extraordinary preachers, but most of us are ordinary. Every Sunday, ordinary preachers stand in front of ordinary churches and begin to preach. We know our limits, and we know that others have more talent. But God chooses to use us. Never underestimate what God accomplishes through ordinary preachers.
About Ordinary Preacher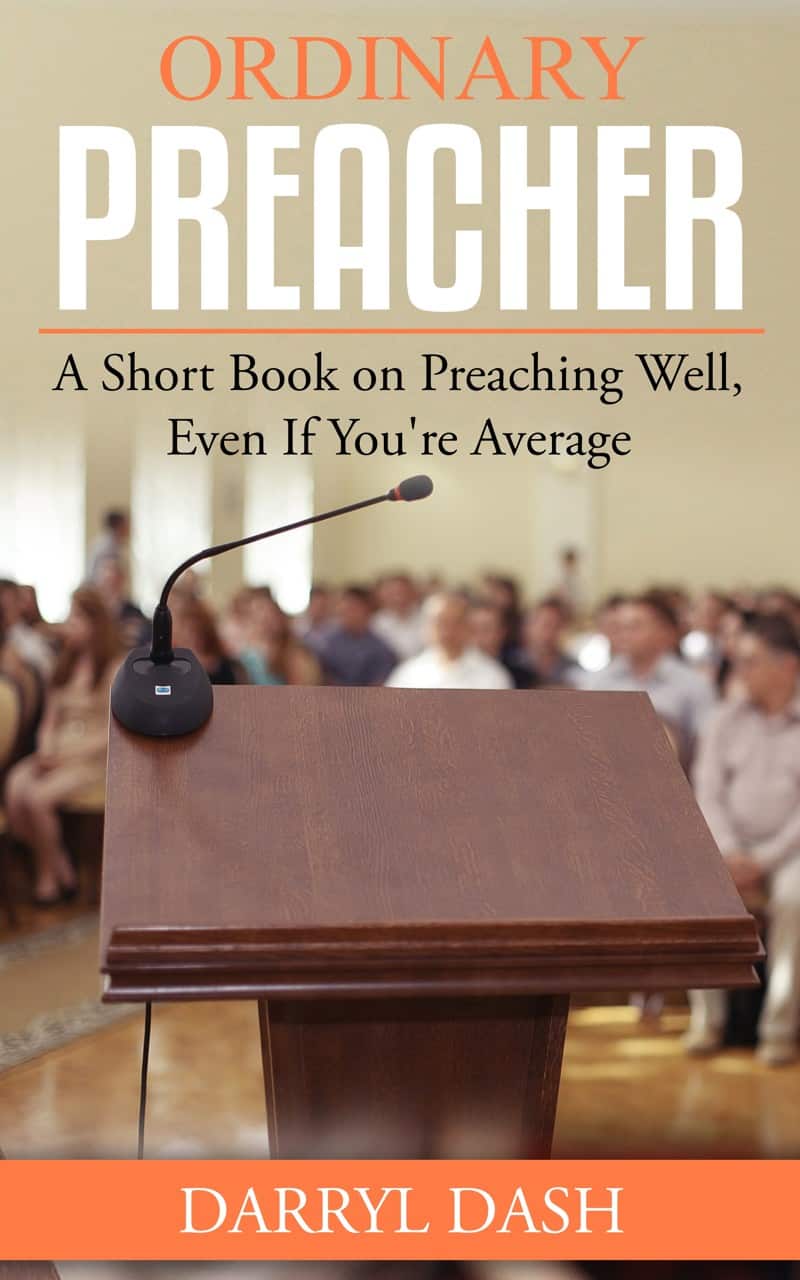 I've been blogging at DashHouse.com for 15 years. In that time I've written many about preaching. I've based this book on those posts. I've organized them, edited them, and (I hope) turned them into something cogent and useful.
Ordinary Preacher is a book for preachers who are in the trenches of ministry. It covers the fundamentals of preaching, planning, preparation, application, delivery, and more. My goal in writing this book is to highlight the value of preaching, give some practical tips for preaching, and to encourage others who, like me, are ordinary preachers.
Take a look at the table of contents below, or download a sample of the book (PDF).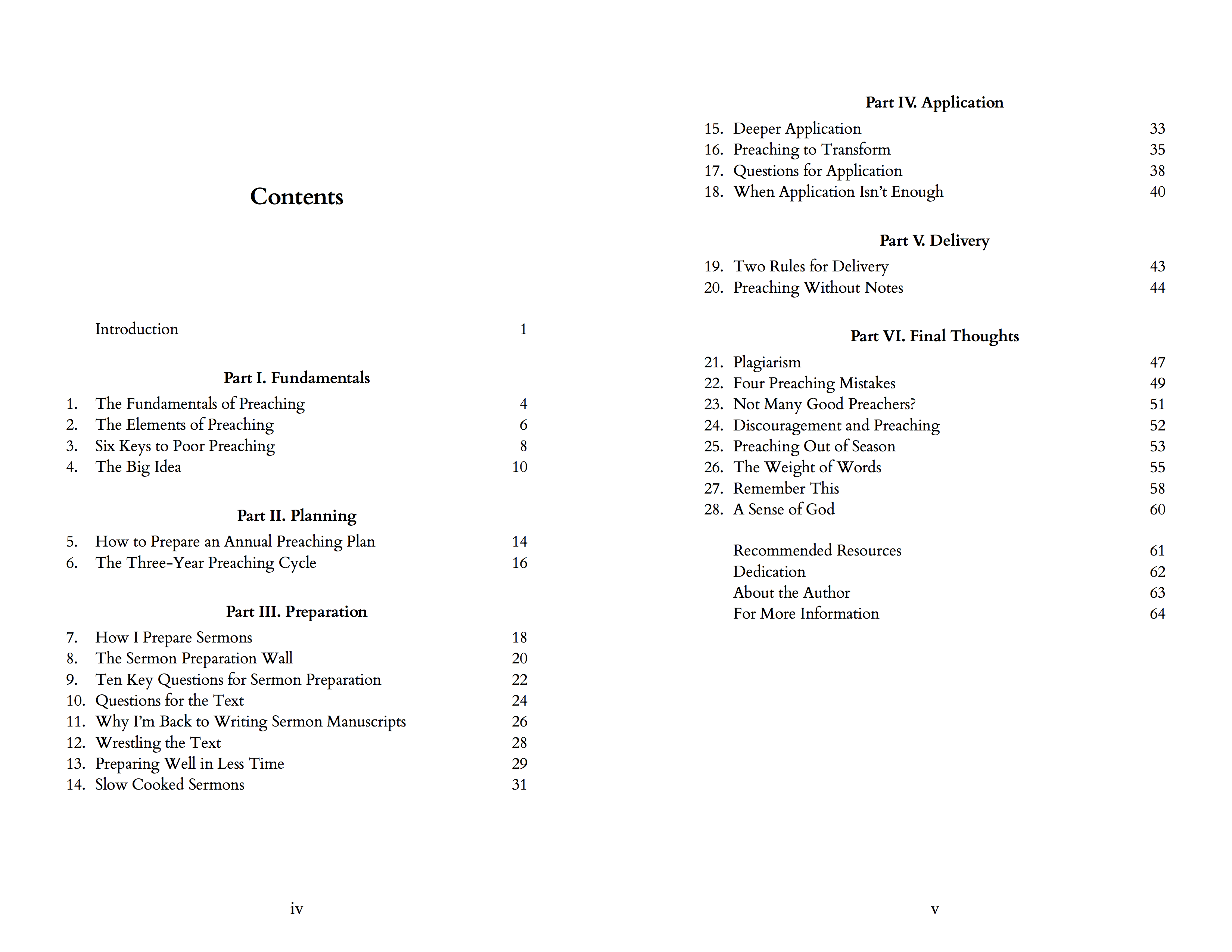 Get Ordinary Preacher for Free
Ordinary Preacher is available on Amazon in Kindle, and should be available in paper on Amazon. It's also available on iBooks and Kobo.
Feel free to buy the book if you want, but I'd like to give it to you. If you sign up for a free membership at DashHouse, you can download the book for free in PDF (for most browsers, readers, and devices), MOBI (for Amazon Kindle), or ePub (for most readers and devices). Sign up for free, and download the book from the Member Area. I'll be adding more free resources in the coming months.
If you download and read the book, I would appreciate if you left a review at Amazon or your favorite bookseller. Every review helps.
There Are More Good Preachers Than We Think
As I write in the book:
Good preachers don't think they're great. They just love God, and care about their own people. They preach out of a love for the people they're called to serve … The best preaching is local. It doesn't take place in conferences, but in the local church, pastor to people.
There are more good preachers than we think, and God is using them.
Thanks for checking out this book. I hope it encourages you. I look forward to hearing your feedback.