Noticeably Better Preaching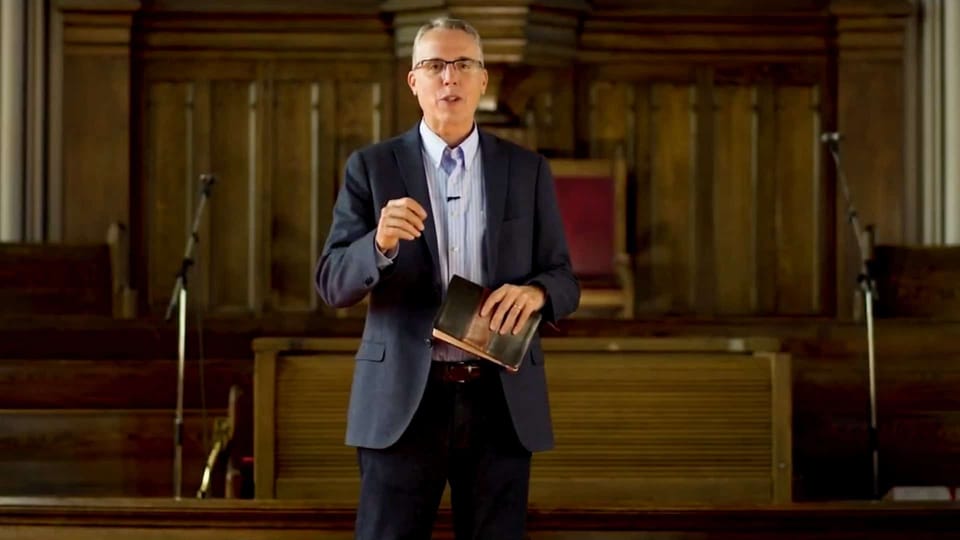 Preaching is a demanding task. We know what's at stake when we preach. We know how important it is that we immerse ourselves in this task, and demonstrate progress in how we preach and live (1 Timothy 4:15).
I've often felt like I need to improve my preaching skills. I've read countless books and studied under some great preachers. And one of the best resources I've found is an online course called Noticeably Better Preaching by Rick Reed.
Dr. Reed is President of Heritage College and Seminary in Cambridge, Ontario, where he also teaches pastoral theology and preaching. He previously served as pastor of Metropolitan Bible Church in Ottawa. He authored the excellent book The Heart of the Preacher: Preparing Your Soul to Proclaim the Word. I've also enjoyed his Preacher to Preacher podcast. Dr. Reed is a credible source for preaching wisdom.
His Noticeably Better Preaching course covers five topics:
Content: serving up richly biblical sermons that spiritually nourish those who hear
Clarity: making it easier for people to follow you and remember what they heard
Interest: gaining and sustaining interest from start to finish
Gospel: pointing people to Christ, starting from whatever passage you are preaching
Delivery: using the full range of your personality to preach with believable passion
I've been working through the course this year, and I've found it helpful. If you're a new preacher, this course will give you a good introduction to what it means to preach effectively. If you are an experienced preacher, it will serve as a refresher of the most important topics that make sermons effective.
I appreciate the content of this course, as well as how Dr. Reed illustrates the principles in his lectures. I've taught courses on preaching before, which makes me appreciate both the depth and the clarity of the material in this course.
The audit version of the course is currently half the regular price at $80. It includes the videos, session notes, and a feedback matrix you can use to get feedback on your sermons. You can also arrange to have one of the online preaching assistants provide customized comments on your sermons for a modest additional cost.
I can think of a few ways to use this course.
If you're a pastor who's developing other preachers, sign up to take them through this course. You'll benefit as you work through this material together and reflect on each lesson.
If you're a new preacher, take this course. Watch each lecture a few times. Buy the resources that Dr. Reed suggests, and master them. There's enough in this course to get you started in your preaching journey if you learn the lessons that he teaches.
If you're an experienced preacher, enjoy these lectures as a review. This course won't end up discouraging you for how you're doing now. It will encourage you and help you identify where you need to improve.
Preaching resources abound, and for good reason: the task of preaching carries eternal significance. While I've been helped by many of these resources, I have not found a better primer than this course. Every preacher, new or experienced, could benefit from it. Take this course, absorb its lessons, and you will make measurable progress in your ability to preach.
Check out the introductory video below.
Find out more at Dr. Reed's website.