No Silver Bullets: An Interview With Daniel Im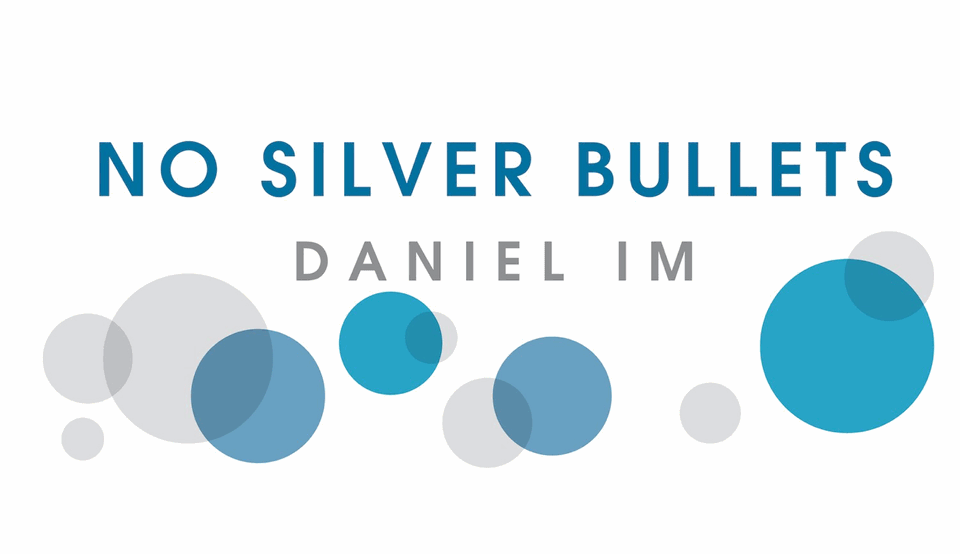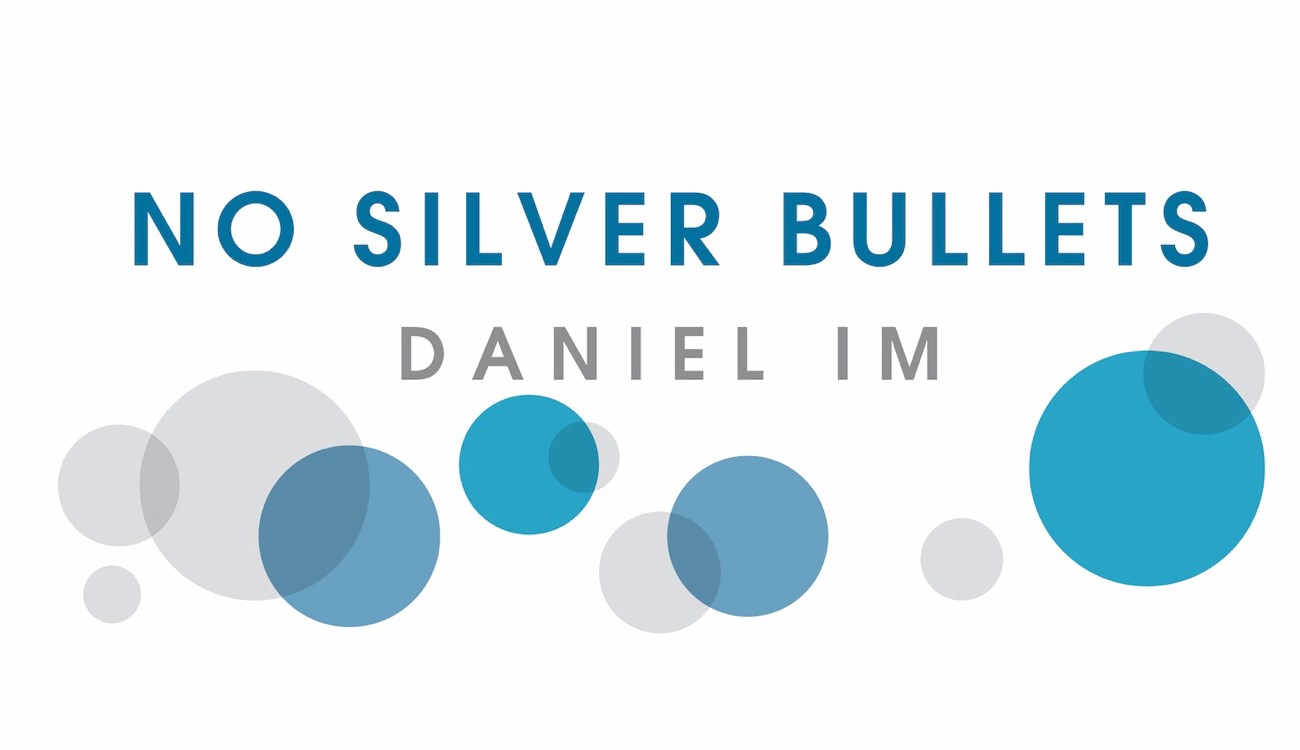 Tomorrow marks the release of Daniel Im's new book No Silver Bullets: Five Small Shifts that will Transform Your Ministry. I've been reading it, and I'm liking what I see. If you have a passion for discipleship within the local church, I think you're going to like it too.
I'm giving away a free copy of the book. See the form at the bottom of the post to enter.
I plan to review the book next Tuesday. In the meantime, I'm grateful to Daniel for answering some of my questions.
Why do you think it's so tempting for us to look for quick fixes and bandaid solutions within the church?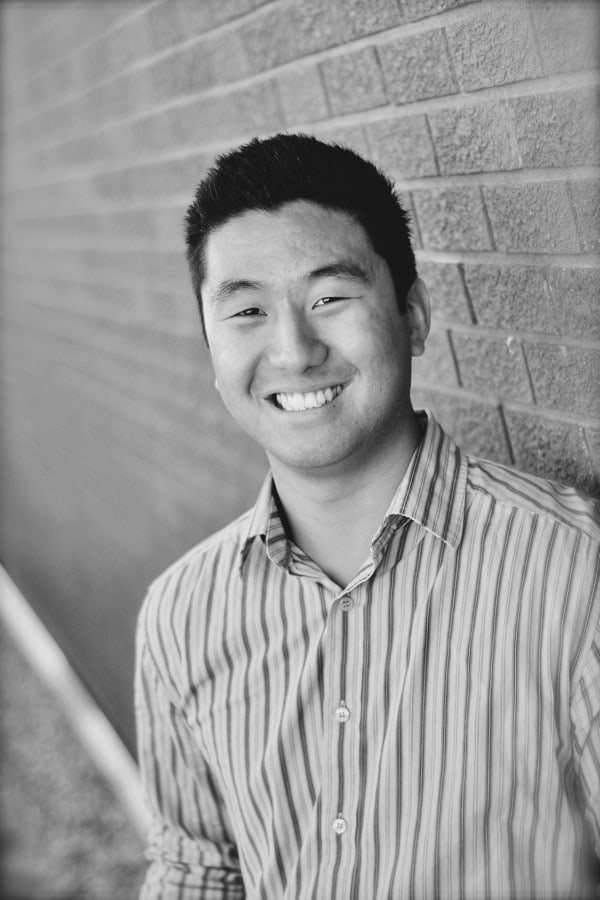 We have been conditioned for the instant. It's our hidden addiction. If our computers take longer than a minute to start, we think something's wrong. If we want to read a book, we can download it instantly. If we want to listen to one, we can literally press play the moment after we purchase it.
I love how convenient this is, but the instant availability of goods and resources—and our consumption of them—have conditioned us to need instant gratification. Regrettably, this has seeped into our spiritual lives and the way we lead our churches.
After all, isn't it much easier to copy what's working at the "successful" church down the road, or across the country, then assess what really needs to happen in our context?
Well, if you've been around ministry long enough, you'll know that there are no perfect models, no one right way of doing ministry or leading a church (I'm talking about church practice, not theology). There are no silver bullets—one-decision solutions that will solve all your woes and unleash your church into a new season of fruitfulness. The only way change happens— significant, long-lasting, macro-level change—is through a series of small decisions, steps, or micro-shifts, that are put into action and completed one at a time.
No Silver Bullets provides five small shifts that lead to big changes. Can you give us a peak at some of these shifts and why they're so important?
Shift #1: From Destination to Direction
This first shift is about viewing discipleship from a systems perspective. In this shift, you'll uncover the various ways churches approach discipleship from a fifty-thousand-foot level. We'll do this by looking at the two spectrums that influence your approach, and then by examining how they intersect.
Shift #2: From Output to Input
In this second shift, you'll zoom into discipleship at the individual level. We'll go from looking at the systematic discipleship of the many to the personal discipleship of the one. We'll do this by unpacking the results of one of the largest research projects on discipleship to date, in order to determine the right metrics for maturity.
Shift #3: From Sage to Guide
Technology has forever changed the way individuals learn. Moreover, adults learn differently than children. We simply can't teach the way we were taught. In this shift, we'll unpack these issues and you'll explore what it looks like to move from being a sage on the stage to a guide on the side when it comes to discipleship and leadership development.
Shift #4: From Form to Function
In the New Testament, we read more about the function of ministry, which is to be in community, than any particular form or model of ministry. As a result, in this shift, we'll survey four environments where discipleship and development occur. This will help you uncover and adopt a kingdom vision for community, rather than a whatever-works-for-the-successful-church-down-the-road model.
Shift #5: From Maturity to Missionary
How do you define the church? Through the lens of God's mission or your mission? In this shift, you'll look at the marks of a church and compare what happens when the end goal for discipleship is maturity versus what happens when the end goal for discipleship is mission.
A lot of us hope that discipleship is taking place, but we're not always as intentional or strategic as we'd like to be. How does your book help busy church leaders implement a discipleship path within their ministry?
Have you ever participated in a team brainstorming session or strategic planning time?
These meetings are often simultaneously invigorating and frustrating. They are invigorating because it's fun to dream up new realities for what could be. However, they can also be incredibly frustrating if these ideas never come off the whiteboard.
So with these five shifts, the last thing I'd want to do is provide you with mere ideas. That's why, in the second half of No Silver Bullets, I outline a path to implementation.
If your church does not have a discipleship pathway, the second half of the book will help you uncover what's underneath the skin of your church, so that you can build one that's right for your context. However, if your church already has a discipleship pathway, I want to challenge you to consider how the vision, strategy, and values of your church are getting you there. Are they integrated and working with one another? Or are they like the situation we read of in 1 Corinthians 12, where each body part is saying they don't need the others?
The audits and assessments throughout the book will help you analyze what is, so that you can move to what can be.
What do you hope will happen as a result of pastors and leaders reading this book?
If you're planting a church, replanting, or revitalizing it, you'll learn how to build a discipleship pathway from scratch. If, however, these systems are already set up in your church, but you aren't quite sure if they are the right ones or if they're performing at full capacity, then you'll learn how to clarify and tweak them. In both instances, the goal is to unleash your ministry toward greater Kingdom impact.
You're a busy guy. You direct ministries at LifeWay, pastor, write, travel and speak, not to mention the fact that you're a husband and father. How can we pray for you?
I'm sincerely grateful for the opportunities that the Lord has opened up, and I don't take them for granted. As I steward these opportunities, please pray for us that, in the midst of so many pastoral failures, my wife and I would finish well, and that we would raise our children to know, love, and serve our Lord Jesus Christ.
This is my heart's prayer, not only for me, but for all of you as well. That's why I dedicated the book in the following way:
To pastors and church leaders everywhere. You are the true heroes. Thanks for sticking with it. Let's finish well.
Stay tuned for my review of Daniel's book next Tuesday. If you'd like to win a copy, please click on the button below.
Update: Congratulations to Dave Gray, winner of the giveaway.
Click here to enter