No Silver Bullets: Five Small Shifts that will Transform Your Ministry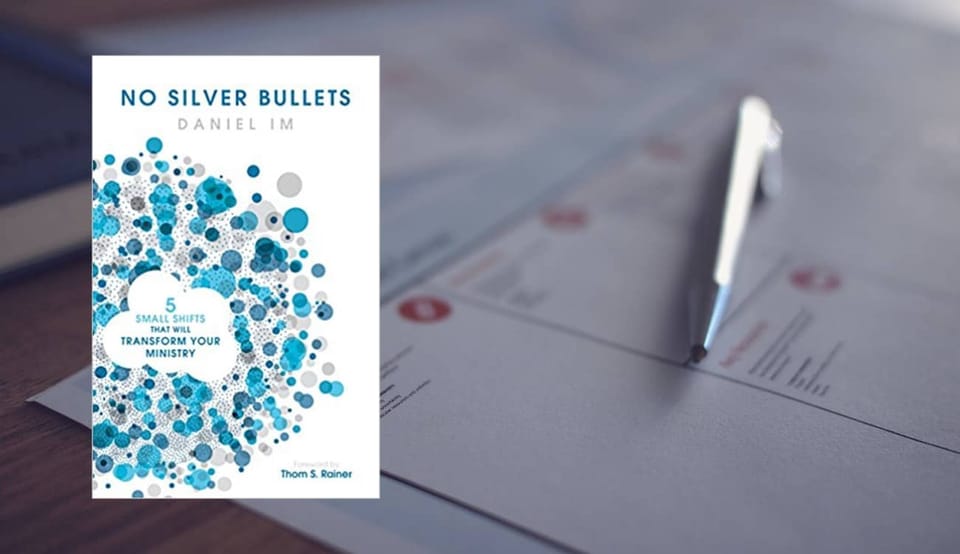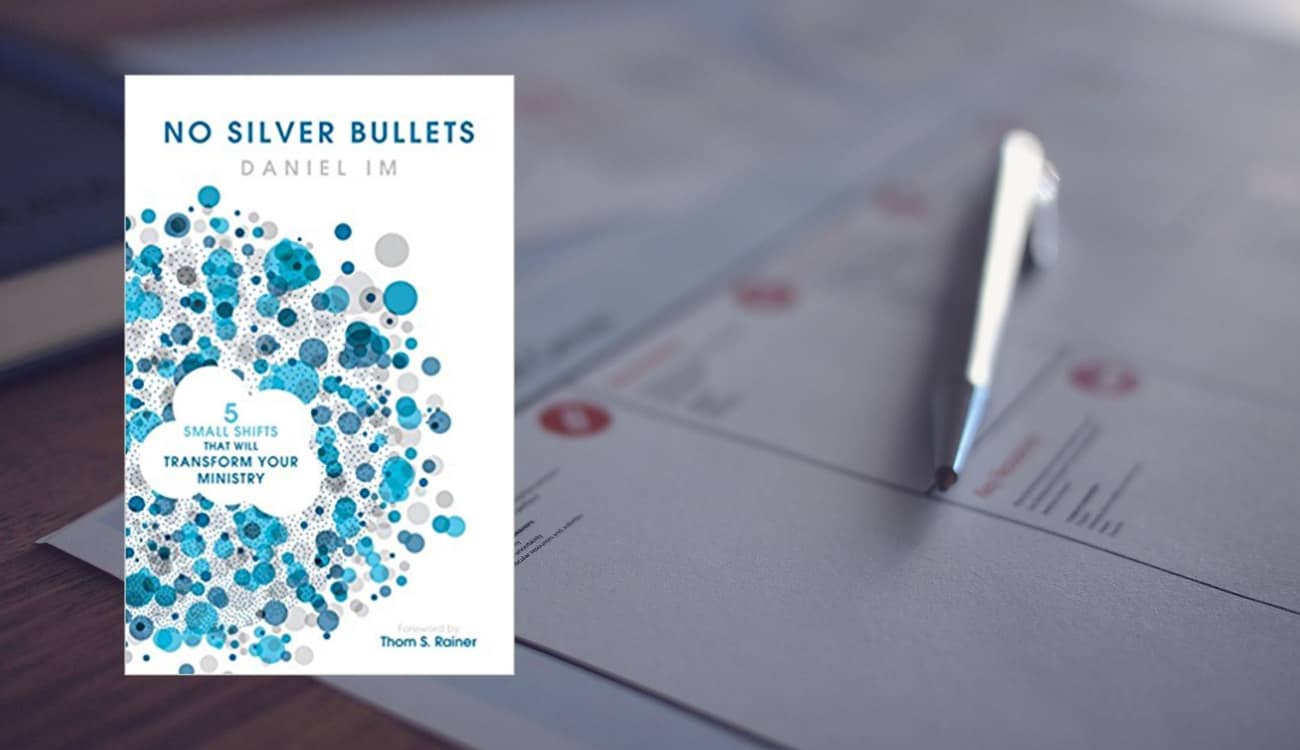 In my 26 years of pastoral ministry, I've made almost every mistake that there is. Two of them, though, rise to the surface:
I haven't always succeeded in introducing change into existing structures.
I haven't always been effective at creating a discipleship pathway.
It's in these two areas that Daniel Im's new book No Silver Bullets: Five Small Shifts that will Transform Your Ministry shines. Im wants us to move beyond quick fixes: copying programs or implementing quick solutions in our ministries. He wants us to make micro-shifts in how we approach discipleship: small decisions and steps that make a big difference. Im details, for instance, the two characteristics of a church that's positioned to lead people into discipleship. He details the right metrics for maturity so we know where to focus. He shows us how we can shift our approach to adult learning, helps us understand the missing social space in most of our churches, and helps us focus on leading people to mission rather than maturity.
While each of these micro-shifts is important, I found myself becoming overwhelmed. Where to start? How do I implement everything that he's teaching? In the second half of the book, Im answers these questions by guiding the reader to create a discipleship pathway: "the intentional route, steps, and paths in your church to develop missionary disciples for Kingdom impact." Im walks us through the questions we need to answer, in our context, to create a plan for discipleship within our own church. He also explains how to introduce change in a chapter that, by itself, is worth the price of the book.
True to its title, this book doesn't provide silver bullets for change within a church. Instead, it offers a plan for creating a discipleship pathway within your church that's based on your unique identity, and yet rooted in best practices that apply to all of us.
Don't read this book. If you merely read this book, you won't benefit from it. Commit to studying it, and more importantly to applying it. It will create a lot of work for you, but this work will create the kind of change that your church desperately needs.
I finish most books and put them on the shelf. As I finished this book, I realized that I'd only just begun. I'll be returning to it, starting again at the beginning, and applying its lessons in my context. I suspect you'll want to do this too.
If you want to create a discipleship pathway within your church, and to successfully lead change, then buy, read, and apply this book. You won't be sorry.
More from Amazon.com | DanielIm.com
I'm giving away a free copy of No Silver Bullets. Enter by the end of today (Tuesday) to win by clicking on the button below.
Update: Congratulations to Dave Gray, winner of the giveaway.
Click here to enter