The Imperfect Disciple: Grace for People Who Can't Get Their Act Together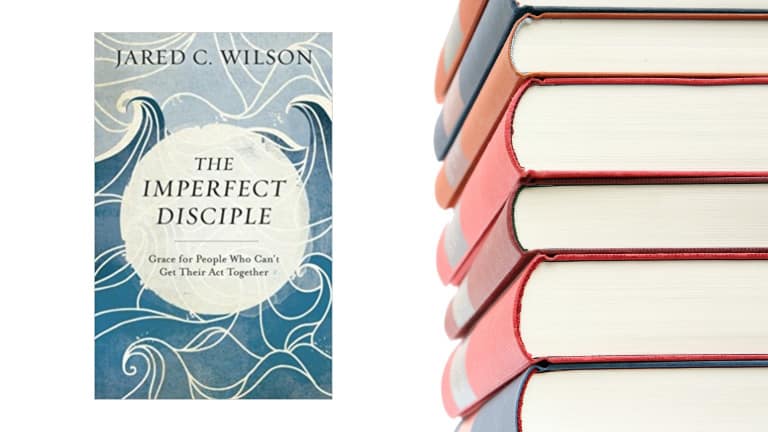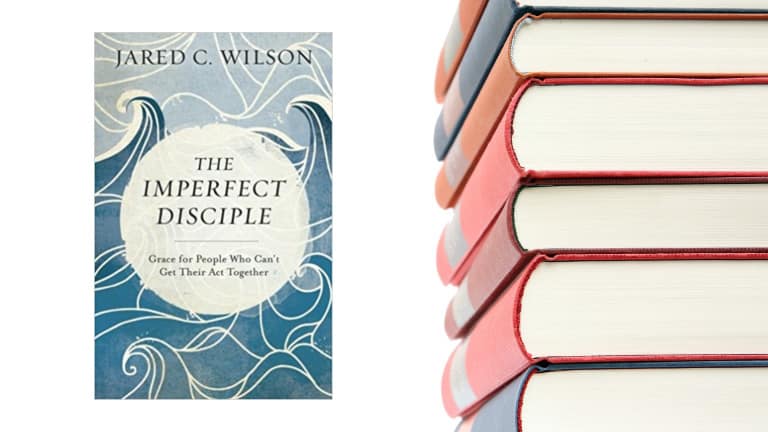 Let's just get this out of the way: I find Jared C. Wilson annoying. The guy keeps writing books, almost faster than I can read them, and they're all good. It could be the jealousy speaking. Honestly, he could ease up a little.
As someone who's writing about discipleship, I was interested and a little scared to hear that he had written a book called The Imperfect Disciple. It's a little bit like learning that LeBron James is trying out for the same basketball team as you. Did I just call Jared the LeBron James of discipleship authors? That may be too much. Maybe it's like learning that you're auditioning for the same role as Jack Nicholson. Jared Wilson is the Jack Nicholson of Christian writers. There. That sounds better.
If you're tired of discipleship books with simple answers to complex questions, then I think you'll appreciate Jared's new book. It's written for people who are tired of the Sunday school answers and who long for more. When his publisher asked Jared to write this book, he responded:
How about a book on discipleship for people who don't feel saved each morning until they've had at least two cups of coffee? How about a book on following Jesus for the guy or gal sitting there in small group always wondering if it's safe to say what they're thinking? For the sake of the cut-ups and the screwups, the tired and the torn-up, the weary and the wounded—how about we demystify discipleship?
The publisher said yes.
On one hand, there's really nothing new about discipleship in this book. I mean this as a compliment. It's not like we're going to invent startling new insights into discipleship that have never been read before. This book covers some familiar ground: reading Scripture, praying, participating in the life of the church, and more. But the book is fresh: prayer, he writes, is spilling our guts. And when he writes about church, he captures both its plainness and its beauty. "The real church isn't Instagrammable. But you can't dismiss it with a swipe. It endures forever. It may not look like much, but it's hellproof," he writes.
What sets this book apart isn't its novelty, but its honesty. Jared gives voice to the thoughts we were too scared to speak. He writes in such a way that we keep nodding, thinking, "You too?" He writes about old practices in fresh ways, shows us how the gospel meets our messes, and gives fresh hope for those of us who are more battered than beautiful.
I attended Haddon Robinson's memorial last week. Haddon is one of the best people I've ever known. But, as someone said at the memorial, he was more honest than he was pious, at least in the traditional sense. His Christianity kept its rough edges. It's one of the things that I loved about Haddon: he never gave simple answers to complex questions.
It's the same thing I love about Jared and this book. There are no easy answers or quick formulas in this book. There is, however, hope for imperfect disciples like you and me. Jared's done us a favor by writing this book. I may be a little jealous, but mostly I'm grateful.
More from Amazon.com