Grace for the Struggling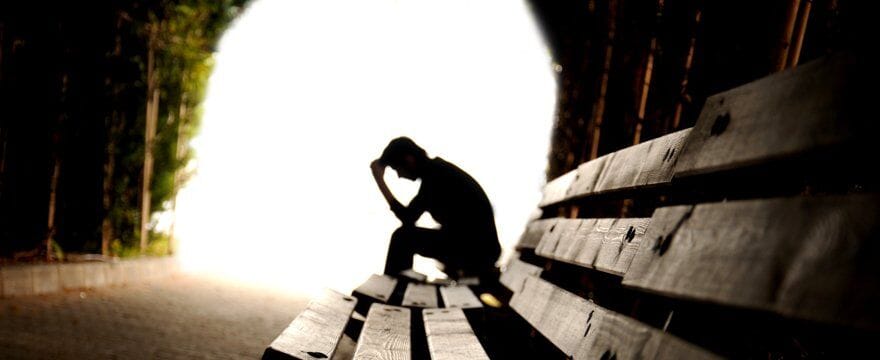 We struggle. Not just some of us, but all of us. There are days when we wonder if we have grown at all.
James, the half-brother of Jesus, speaks bluntly about the danger we face in the middle of our struggles in James 4:1-5. Addressing one issue — interpersonal conflict — he is blunt. The real problem isn't out there; it's in us. He then warns us of that sin is like spiritual adultery against a jealous God. It's quite a passage!
The message is clear. Our struggles are signs of a serious problem, and the problem is us. We shouldn't take this lightly, because God doesn't.
So what's the solution?
He Gives More Grace
James gives us hope when we struggle:
But he gives more grace. Therefore it says, "God opposes the proud but gives grace to the humble." Submit yourselves therefore to God. Resist the devil, and he will flee from you. Draw near to God, and he will draw near to you. Cleanse your hands, you sinners, and purify your hearts, you double-minded. Be wretched and mourn and weep. Let your laughter be turned to mourning and your joy to gloom. Humble yourselves before the Lord, and he will exalt you. (James 4:6-10)
"He gives more grace" is one of the most encouraging sentences in the Bible. Struggling? Failing? Take it seriously, but remember: God will never run out of grace. He always has new supplies for our every need. Charles Spurgeon says, "Grace is like a river; its waters are ever sweet and fresh as it comes rushing from the eternal hills. Like the sunlight, it never sends the same beams twice: it is always fresh, always new. Blessed be God for this! There are perpetual streams of grace."
The best news for those who struggle is that God gives grace to those who turn to him with their need.
What to Do When We Struggle
In light of our weakness and God's grace, James tells us what to do when we struggle:
Submit to God. To submit means to yield to him and admitting that he has the right to call the shots in our lives.
Resist the devil. Don't believe his lies. When we resist him, he will flee from us.
Draw near to God. James reassures us: God always draws near to those who draw near to him. When we turn to God in the middle of our struggles, we never have to wonder if he'll take us back.
Take sin seriously. Grieve over the sin you've committed — a joyful grief, because it's forgiven, but grief all the same.
Humble yourself. Grace flows to the humble. As Sam Allberry notes, "The lower we are, the more lifted we are."
Bad and Good News for Those Who Struggle
James gives both bad and good news to those who struggle.
The bad news: Sin is dangerous. Don't take it lightly. Deal with it before it deals with you.
The good news: God gives more grace. He never runs out. There's a fresh supply for every need. He will never turn us away when we turn to him.
God's grace is our greatest hope. It's good news for us when we struggle.