Good News for Tough Days
It's easy to get discouraged. The days keep coming, and the demands always seem to outnumber our resources. Some of us face insurmountable obstacles. It's hard to find good news anywhere.
And then there's us. We're weak, limited, and we fail often. Even when we do well for a few days, we eventually come to a day in which we make poor choices. We give into bad habits and sin when we know we should do better.
Cynicism and despair appear reasonable. Life is hard.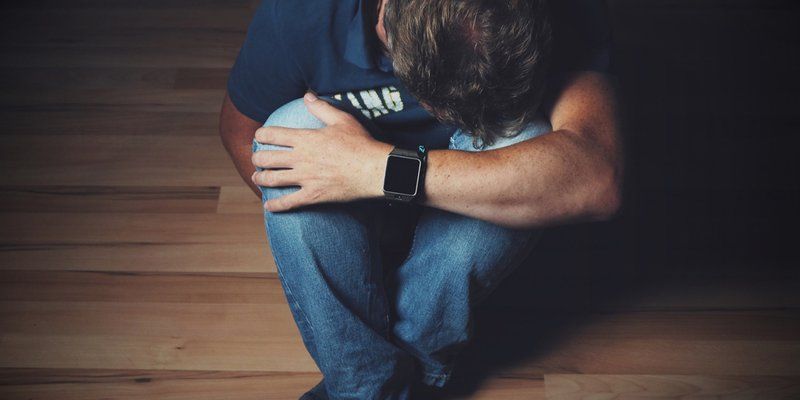 Good News: No Condemnation
In the middle of our despair, Romans 8 brings us very good news: "There is therefore now no condemnation for those who are in Christ Jesus."
No condemnation. None. As an old song says:
My sin, oh, the bliss of this glorious thought
My sin, not in part but the whole,
Is nailed to the cross, and I bear it no more,
Praise the Lord, praise the Lord, o my soul!
In Romans 8:2-4, Paul explains why we're no longer condemned: Jesus became human. Through his death, he paid the full penalty for our sin. The penalty has been fully paid, and we're now free from all condemnation.
On your worst day, remember this. If you are in Jesus, you bear no condemnation. You are blameless before God not just on your good days but on your bad ones too, all because of Jesus. Nothing can change that fact for those who are in Jesus.
More Good News: Everything We Need to Live
God doesn't just free us from condemnation. He also gives us everything we need to live. In the rest of Romans 8, Paul describes some of what God gives us when we trust Jesus.
Here's a sample:
He gives us a new mindset (Romans 8:5-8). God begins to rewire our thinking so that we think differently from before.
He gives us the Holy Spirit (Romans 8:9-11). The same power that raised Jesus from the dead begins to live within us. God doesn't leave us to figure life out ourselves. He moves in and helps us. Even better, he promises that he will one day finish the work by raising our bodies after we die. He will complete the work of transformation in our lives.
He adopts us as his children (Romans 8:12-17). Adoption means that we're now part of his family. We're now in relationship with our Father. And we also receive the privilege of inheriting all of his riches because we're his children.
That's just a sample. God frees us from condemnation, and then he gives us everything we need to live.
True on Your Worst Day
This good news is true on your worst day.
Don't get me wrong. This good news won't solve all your problems. We will still go through ups and downs, and we'll often feel like we're muddling through life.
But here's what's true in the middle of your struggles: You are free from all condemnation, and God has given you everything you need to live.
Take comfort in this good news, even on your worst days.
var _paq = _paq || [];    var url = "https://gospel-for-life.storychief.io/good-news-for-tough-days?id=1420025636&type=2";    const queryDict = {};    location.search.substr(1).split("&").forEach(function(item) {queryDict[item.split("=")[0]] = item.split("=")[1]});    if ('contact' in queryDict){      const separator = (url.indexOf("?")===-1)?"?":"&";      url = url + separator + "contact="+queryDict['contact'];    }    if ('list' in queryDict){      const separator = (url.indexOf("?")===-1)?"?":"&";      url = url + separator + "list="+queryDict['list'];    }    _paq.push(['setDocumentTitle', 'Good News for Tough Days']);    _paq.push(['setCustomUrl', url]);    _paq.push(['trackPageView']);    _paq.push(['enableHeartBeatTimer', 15]);    _paq.push(['enableLinkTracking']);    (function() {        var u="//storychief.piwikpro.com/";        _paq.push(['addTracker', u+'piwik.php', 'd767e251-e777-4580-bbc2-19cabecad9ef']);        var d=document, g=d.createElement('script'), s=d.getElementsByTagName('script')[0];        g.type='text/javascript'; g.async=true; g.defer=true; g.src=u+'piwik.js'; s.parentNode.insertBefore(g,s);    })();