Drop Everything and Read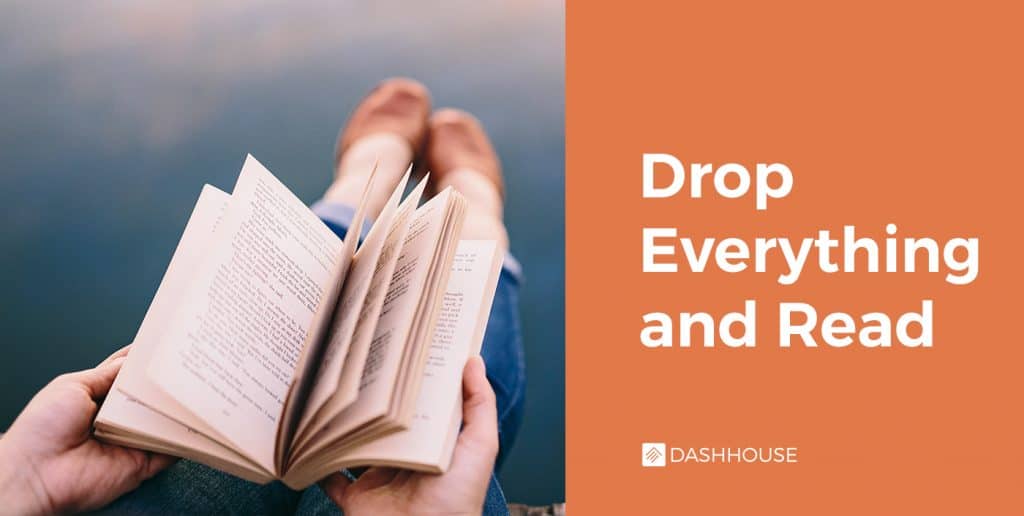 When my kids were younger they attended schools with an initiative called "Drop Everything and Read." The idea was simple. Students could pick their own book, lay aside other obligations, and read for the joy of it. There would be no tests or reports. I loved the idea.
I remember feeling jealous. Reading is one of my favorite activities, but it's hard to find the time. I read at night before going to bed, but I'm increasingly reading fiction then. It's a lot more conducive to rest. I've been struggling to read the same number of nonfiction books. This is a serious issue. Reading is key to leadership and pastoring.
A couple of things have happened to change this.
First, I asked a friend recently about the books he's reading. He's plowing his way through some hefty books. He gives himself permission to read during the day as part of his regular routine as a pastor. It's part of his job.
Second, I've been doing some planning for the coming year. In particular, I've been looking at activities that are strategic, enjoyable, and easy to ignore. One of these is reading.
"Drop everything and read" is a good idea for pastors too.
Not a Leftover Activity
When we leave reading for when we have time, we'll seldom read. Reading isn't just an activity to pursue when everything else is done. It's an activity for the times that we're busy, stretched, and frantic. In fact, it may be even more important during these times.
Todd Henry writes about the importance of intentionally scheduling activities like reading and rest:
When will you study, read, or experience other stimuli this week? When will you have time to yourself to strategize and generate ideas for your projects? When will you take a walk or exercise? What does your sleep schedule look like this week? Are there any late nights? If so, what does that mean about what should happen the next morning?
Again, in all these things we are not attempting to strike some kind of "life balance." We are simply being strategic about managing energy so that we have it when we need it to generate ideas. If we are wise in our energy management, we will find that ideas emerge when we least expect them.
Reading is not an activity for when everything else is done. It's an activity to put in our schedules first. We must guard and protect this time to nourish our minds and our souls.
Set a Reading Habit
I've set a modest goal of reading thirty minutes every workday, even when I'm really busy. I'm keeping a list of books I want to read in my bullet journal, and I'm setting the timer every day and reading. Reading for thirty minutes a day, even for four days a week, should add up to 1,250,000 words in a year for the average reader. This works out to some 20 books, depending on their length.
I invite you to set a reading habit along with me. Put it in your schedule, and guard that time. If you need inspiration, check out the 2017 Reading Challenge at Challies.com.
Dropping everything to read is a really good idea.