Consider Condos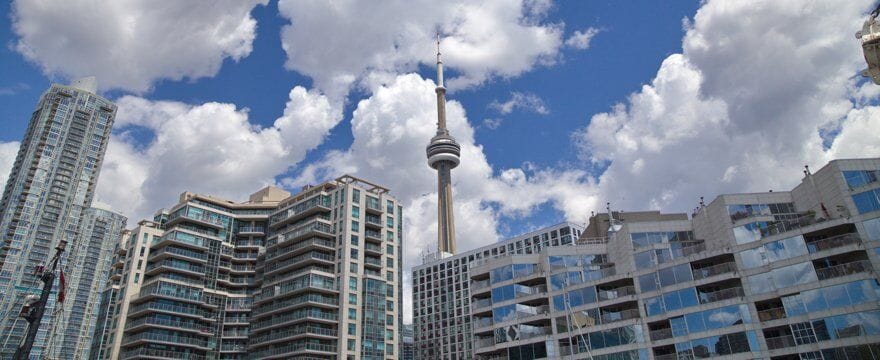 Condos are hot in Toronto. Prices are increasing by double-digit annual growth, and yet they're selling. For many, it's the only hope of home ownership in one of the most expensive cities to live in North America.
We moved into a condo five years ago when we began the process of planting a church in Liberty Village. We'd lived in a house for all of our lives before that, and Charlene swore that she'd never live in a condo. And yet we love it.
Condos get a bad rap. They're not perfect. They're often small, still expensive (both purchase and maintenance fees), and not for everyone. But here are some reasons why I hope more people will consider moving to condos, especially to help serve in downtown churches in places like Toronto.
They're Strategic
If you want to live on mission, there are worse places to live than in a condo in downtown Toronto. The numbers are growing and will continue to grow. The growth is far outpacing the number of churches being planted or the number of evangelical churches in a community.
Not only that, but you would be part of an R&D department. We need people who are willing to experiment and learn about how to live missionally in vertical communities like the one in which I live. We need Christians everywhere, including in urban condos.
They're Friendly
I keep hearing the myth that communities with single-detached homes are friendlier. That hasn't been my experience. Some are, of course, but I've found that living in a condo is good for getting to know neighbors. We see each other in elevators and in the gym. Tonight I'll be attending the annual meeting of our condo, and I'll have a chance to meet a lot of people. I've found that people who live in condos are hungry for community.
They're Suitable for All Ages
My community is known for being young. Despite that, I've seen a good number of seniors live here. You can survive without a car; everything is a short walk away. There's no yard, and there's lots to do. I've also seen a growing number of children. Living with young children or a large family in a condo can be challenging, but many thrive.
They're Enjoyable
To our surprise, we've loved almost everything about living in a condo: the amenities, the community, the lack of outdoor maintenance, and the proximity to downtown.
I'm not writing this post to praise condos. I'm writing this post because we need more people to move into condos who want to love and bless the community and plug into churches. I keep meeting people who say they'd never consider a move to a place like downtown Toronto. To you I say: you may not know what you're missing.
See my series on Toronto for more.