Church Planting on Startup Podcast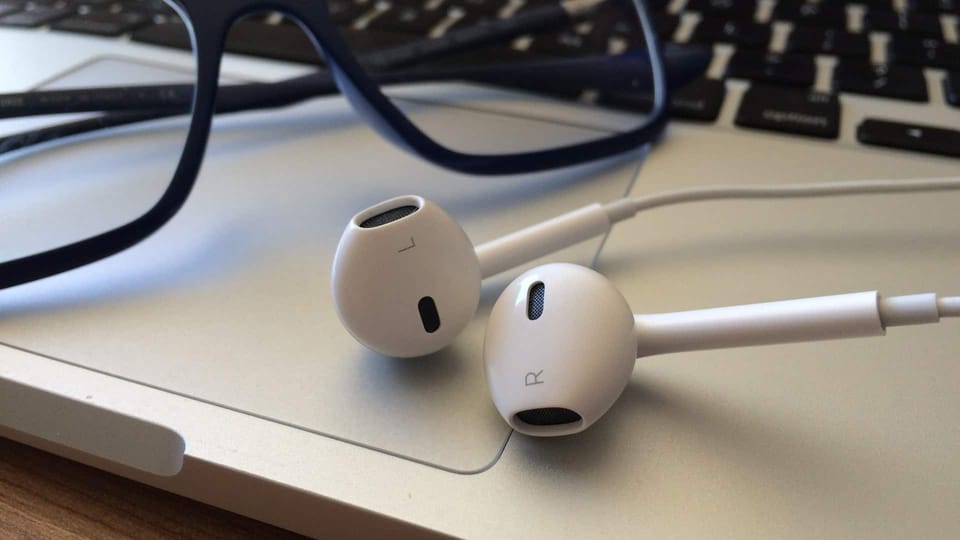 I'm a fan of Gimlet Media. When I was in the early stages of church planting, I loved listening to season one of Startup Podcast. I found commonalities between starting a new podcast company and starting a church, although I also recognized the differences.
I have to admit: I lost interest over the next seasons. But that's changed with the most recent season which is focused on church planting.
If you're interested, you can listen to Church Planting 1: The Movement here.
Every year, there's a movement of thousands of pastors starting new churches — they call them church plants. It's a world remarkably parallel to the tech industry, with incubators, growth metrics and, well, angel investors. One of these pastors, Watson Jones III, has dreams of starting a bustling new church in North Philly. But first, he has to figure out how to get people to show up. Watson might have the most difficult task of any founder in America: Convincing people who don't know — or even believe — in God to change their minds and join his church.
Reporter Eric Mennel tells the story of this young church plant in a new multi-part series from StartUp. Listen now to the first episode.
It's strange to hear some people in my world — John Piper and Daniel Im, for instance — on a mainstream podcast.
It's a good episode. If you're not familiar with church planting, it's a good introduction. If you are a church planter, you'll probably recognize yourself in the episode.
Here are a few of my reflections.
Growth Is Slow
One of the tensions in the episode: churches face pressure to grow to be sustainable. You hear this tension in episode one.
While understandable, I can think of a couple of problems with this approach. First, growth is slower than one would like, especially if you want to grow evangelistically. Second, planters face mixed motives. Yes, we want the church plant to become self-sustaining. On the other hand, we recognize the truth of what Jeff Christopherson says: "I don't think that God is going to say to any church planter, 'My plan for your life is for you to have a worship service that pays your salary.'"
Planters need realistic expectations. Growth will likely be slow. Our models must take into account that sustainability may take longer than we think.
The Role of the Leader Is Overemphasized
Listening to the podcast, I was struck my how much pressure the planter, Watson Jones III, put on himself. He expressed what most church planters feel: that if he was a better leader, then things would go better for the church.
Of course, leadership is important. But no single leader can provide everything that a church plant needs. I fear that we put too much emphasis on the importance of a charismatic leader. Although it won't gather a crowd as quickly, I want a leader who knows that he's not the big deal, but that Jesus is. I want someone who's humble and not that impressive. I want someone who can gather a team, realizing that no single leader can or should be the primary reason the church is growing.
It's easy to say that to another planter. The difficulty is believing it for ourselves.
Discouragement Is Real
Spoiler alert: The plant doesn't go as well as hoped, and Jones transitions back into regular pastoral ministry. The church plant goes on, but under new leadership. Before leaving, Jones expresses self-doubt and discouragement.
Insecurity is real. Every church planter will, at some point, experience discouragement and self-doubt. Many will want to pack it in. The episode is helpful for two reasons:
Pray for church planters, because I guarantee they will face discouragement and occasionally feel like quitting.
If you're a planter, realize that this is normal. It's what you're signing up for.
Don't get me wrong. I'm not discouraged, at least right now. I don't often get down. But discouragement is part of church planting, and it's almost impossible to avoid it. We all need to realize this.
Church Planting Has to Be More
The episode left me restless. Is this what church planting is: big conferences, pressure to succeed, overwhelming stress on leadership, and frequent discouragement? In part, the answer has to be yes. That's what it is, but I think it could be better.
Of course, the season just started. I can't wait to hear more episodes. But I long for more honesty about planting, which this episode helps to provide. I also long for more realistic expectations, and for us to think about ways to plant that don't rely on quick growth or heroic leaders. Let's keep planting — but let's be wise about the way we do so.