Preaching Christ at Christmas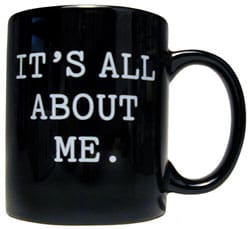 (photo from Subversive Influence)
Last year I heard a Christmas sermon on CD based on Luke 1. The story highlighted the stress Mary and Joseph faced in their relationship as they reacted to Mary's surprise pregnancy. The sermon used Mary and Joseph as an example of how to handle stress in our marriages today.
What surprised me most about this sermon is that it came recommended as a good way to preach a Christmas sermon!
On one hand, it's pretty hard to preach Mary and Joseph's story without highlighting this as a significant issue. And, to be sure, marriage stress is a very relevant issue to people today. It's fair to bring this up and even comment on it as we preach this passage. But there are all kinds of dangers in making marriage stress the center of this story.
Luke 1 is not ultimately about marriage stress. We need to be on guard against inserting ourselves and our needs into the center of every passage. Luke 1 is ultimately about one of the most significant events ever – the announcement of the arrival of the Messiah. It's a pivotal moment in all of history. We risk trivializing the passage when we make it a how-to sermon on dealing with marriage stress.
As preachers, let's help our people find their place in the grand story of God's mission. Preach Christ and what his arrival means for the world today. It's a story that deals with marriage and all the other stresses we face – but it is much bigger than that. Preach Christ this Christmas. It's not all about us!