The Value of the Word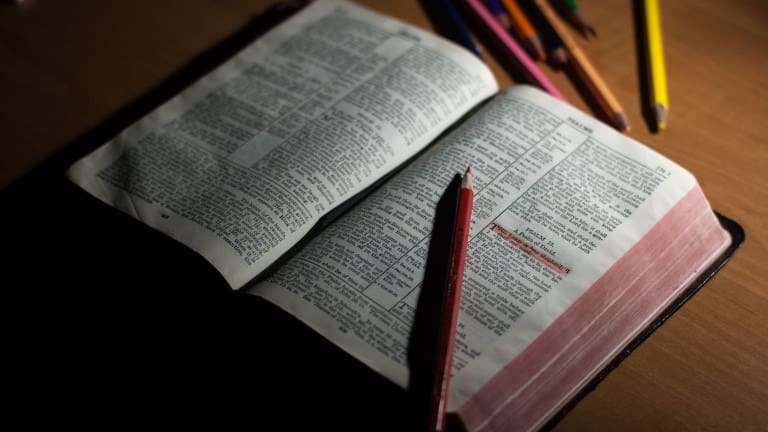 I was shocked to discover the cost of a New Testament epistle. According to scholars, the apostle Paul would have spent $3,000 in today's dollars for the materials to write the book of Romans.
It wasn't the only cost. Later, scribes invested hours copying each word. 5,686 Greek manuscripts survive today out of the tens of thousands that existed. Each one cost time and money.
The greatest cost isn't measured in money or time, but in lives. In 1536, William Tyndale, a Bible translator, was strangled to death and burned at the stake in England. His crime: he translated the Bible into English. More recently, four Bible translators were martyred in March 2016 when militants raided their Middle Eastern office. The remaining translators stayed, and are translating the Bible into eight languages.
You can buy a Bible for $10. The price tag doesn't begin to describe the true cost or value of God's Word.
Why have so many resources and lives been devoted to preserve, translate, and spread Scripture? It's because of the inherent value of the Word of God. In Psalm 119:72, David wrote: "The law from your mouth is better to me than thousands of gold and silver pieces."
David is beside himself as he describes his delight in God's Word. He talks about Scripture being worth more to him than gold or the spoils of war. He talks about Scripture as his joy and the love of his heart.
According to David, your most valuable possession isn't your house, your car, artwork, or jewelry. Your most valuable possession is Scripture. No matter what you buy, you will never own anything that's worth more.
"Many things about the Bible can be exaggerated, but not its importance," says John Piper. "It is impossible to exaggerate the worth of God's Word. It is an infinite worth."
Scripture is valuable for many reasons. It's God's Word to us. It's trustworthy. It's how we know about Jesus. It reveals God's will for us. It nourishes us. It gives us everything we need to know for salvation, and for obeying God. It's useful in our fight against the evil one.
Do you recognize its value in your life? Let's ask God to grant us hearts that value His Word. One of Satan's greatest strategies is to get us to devalue Scripture. He knows that a low view of Scripture will lead to a low view of God. Let's also act on its value. Open it daily. Treasure it. Pray over it. Memorize it. Listen to preaching with great expectation.
There's nothing more valuable than God's Word.
From a devotional I wrote for the Fellowship's #TheGreatestBook project. You can download a PDF of the 14-day devotional here.