The Deeply Formed Life with Rick Villodas
It's easy to try to live at the surface level: to focus on our actions rather than getting to the deeper issues of the heart.
But God wants us to be deeply formed: to live lives with both depth and breadth. He wants us to experience transformation at the deepest level, and then to live out key values as we interact with the world.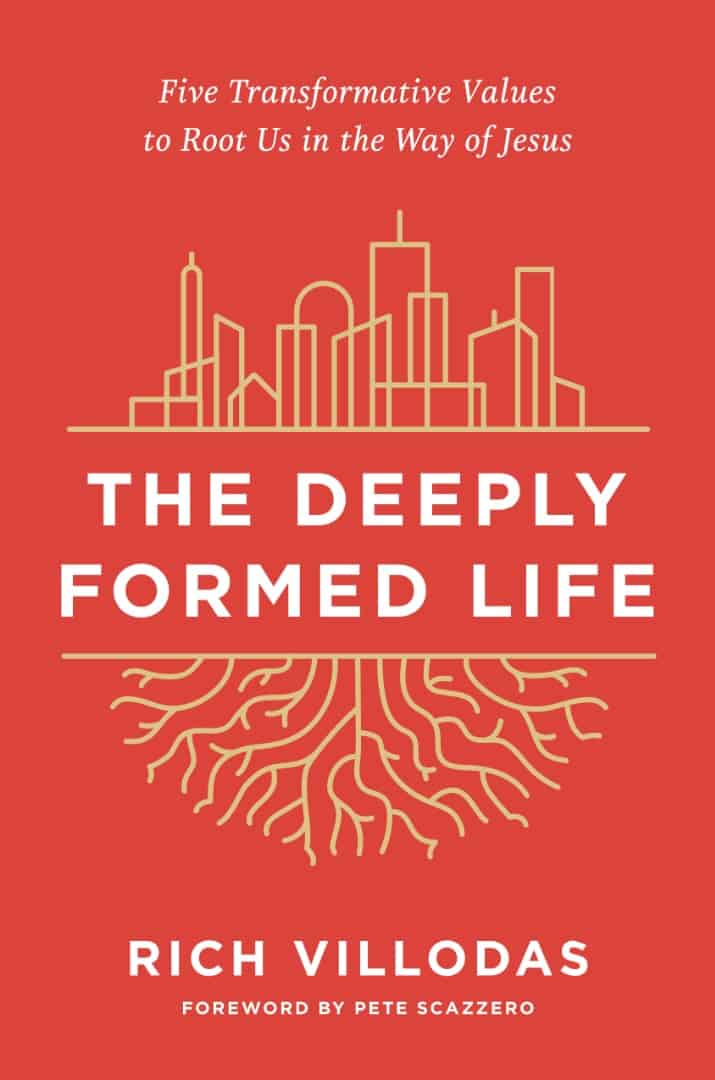 In The Deeply Formed Life, Rich Villodas explains how this kind of life is possible so we can live in the richly rooted place we all yearn for: a place of communion with God, a place where we find our purpose in life.
In this podcast episode, I talk to Villodas about how to live the deeply formed life.
Key Ideas
It's important to learn from different streams within the Christian tradition and to hold lessons from these streams together.
Diversity within the church is desirable, but it's also a struggle.
The evangelical tradition emphasizes Scripture and truth; the Pentecostal tradition emphasizes experience; mainline traditions emphasize engagement with the world. We need all three emphases.
God intends for us to be transformed deeply, including the 90% of us that list beneath the surface. He also intends for us to live with breadth, learning from the different streams and traditions within the church.
The gospel forms a new family in which the fragmentation that exists between humans is destroyed. It speaks to issues of racial division.
We must learn to integrate spirituality and sexuality.
One of the best gifts we can offer to others is a non-anxious presence.
The first job of a pastor is what David describes in Psalm 27:4: "One thing have I asked of the LORD, that will I seek after: that I may dwell in the house of the LORD all the days of my life, to gaze upon the beauty of the LORD and to inquire in his temple."
When we see God inaccurately, it leads to discouragement and frustration in the process of growth.
We should aim to cultivate the skill of compassionate self-confrontation in our lives.
To help people become deeply formed, think theologically and move slowly.
The creativity and perseverance of pastors during the past 15 months is deeply encouraging.
Quotes
"There's no one tradition and no one stream that has a monopoly on truth, gospel truth, Christian truth."
"The deeply formed life is about depth and breadth."
"I think the best gift that a pastor brings to a congregation is not necessarily or primarily theological rigor, sociological research, historical nuance, political understanding … I think the best gift of pastor brings a congregation is a non-anxious presence."
"The best gift I give to my staff to our community and to the world at large is my own ongoing transformation in Jesus Christ."
"Success is not simply to be numbers driven. True success is: how is my life with God? And how am I leading others to have that kind of life with God as well?"
"If we can begin to approach ourselves with that compassionate self-confrontation and having our images of God healed, I think it makes a world of a difference for how we deal with our own brokenness."
"I am also encouraged by the creativity and the perseverance of pastors."
Episode Links
Book mentioned:
Transcript
Download a PDF transcript of this episode.