The Ascension Matters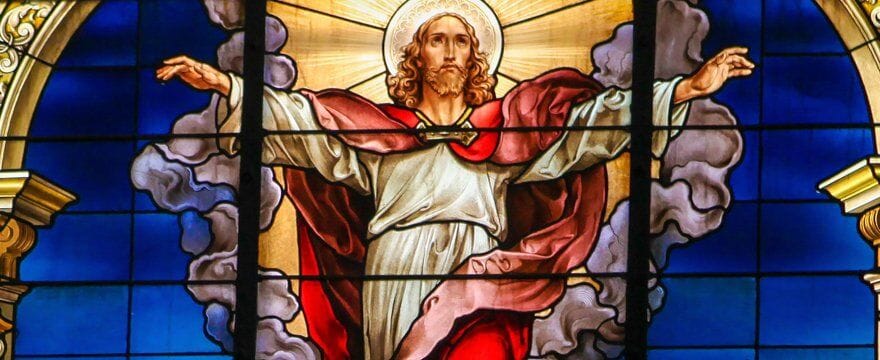 Many of us celebrate Advent and Lent. Almost every church celebrates Easter. I'm surprised that so few of us celebrate Ascension Day, taking place 40 days after Easter.
I'm not so concerned about the day — Thursday, May 10 this year, with Ascension Sunday taking place on May 13. I'm more concerned that the ascension is a neglected doctrine within the evangelical church. The ascension is described in Luke 24:50-51:
While he blessed them, he parted from them and was carried up into heaven. And they worshiped him and returned to Jerusalem with great joy, and were continually in the temple blessing God.
The ascension is a key biblical doctrine, and I can't remember a single sermon I've heard on it.
The ascension matters for so many reasons.
It confirms the finished nature of Jesus' work. "Jesus sat at the right hand of God, visibly demonstrating that his work of redemption was completed" (Wayne Grudem).
It reminds us of the authority and reign of Jesus over all things (Ephesians 1:20-21; Philippians 2:9; 1 Peter 3:22) — an authority of which we share a part (Ephesians 2:6).
It is the beginning of Christ's ministry of intercession for us (Hebrews 8:1).
It marks the beginning of the church's empowerment to carry out its mission, including the sending of the Spirit (John 14:16; Ephesians 1:22-23).
It reminds us that heaven is an actual place that exists, reminding us that our future is physical.
It foreshadows our own ascension into heaven with him (John 14:3; 1 Thessalonians 4:17).
The ascension gives us confidence that Jesus' work is complete, that he reigns over all, that our sufferings and work have meaning, and that our future is secure. "Because of Christ's ascension, we know that the incarnation continues, Christ's humanity lives on in heaven, the Spirit lives in our hearts, and a flesh-and-blood, divine human being rules the universe," writes Kevin DeYoung.
For most of us, it's a no-brainer to celebrate Easter. In just eight weeks, we'll have an opportunity to teach and preach — or at least mention — the ascension, one of the most important and neglected doctrines. Will you join me in mentioning it this year on Ascension Sunday?