How to Suffer (James 1:1-8)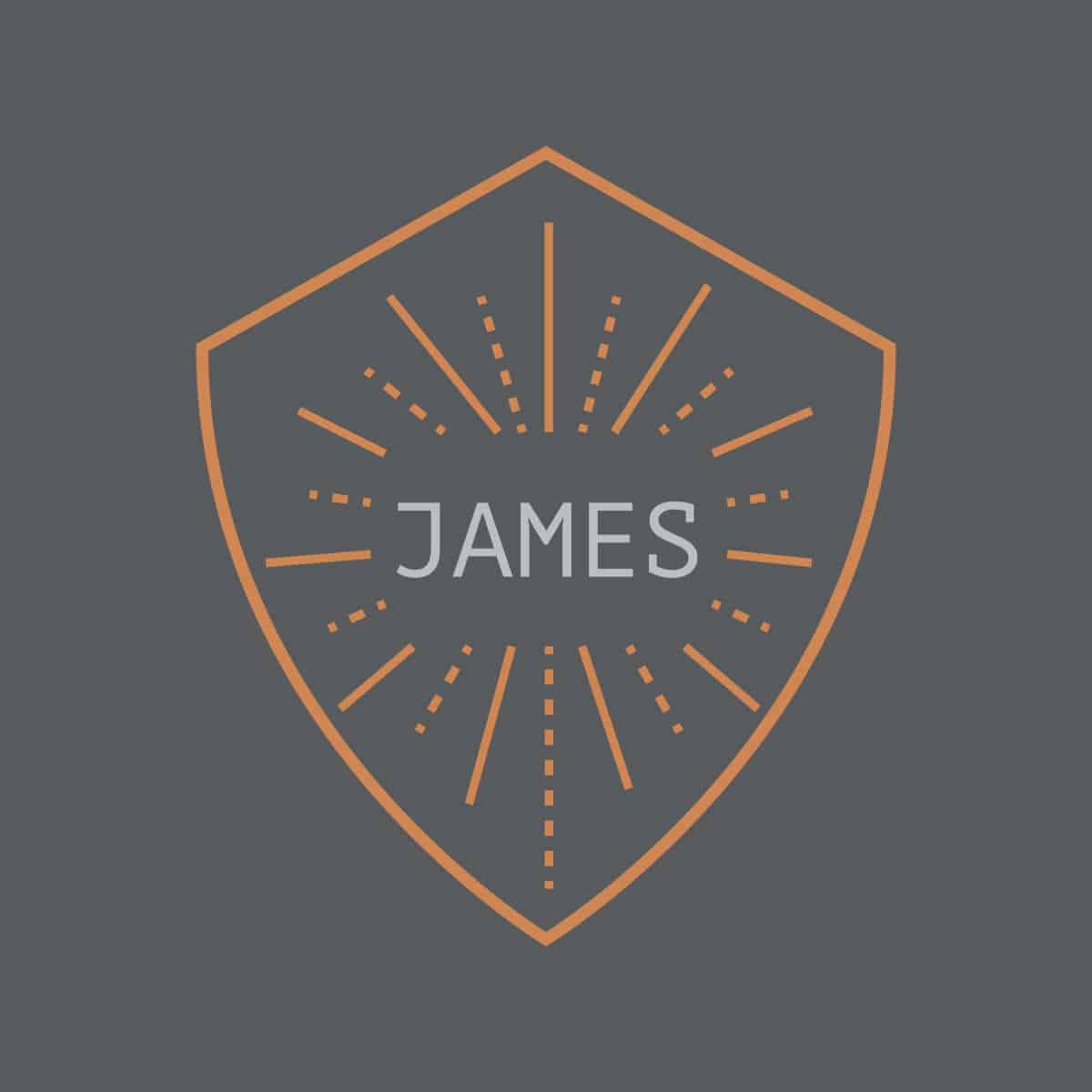 Big Idea: When you suffer, consider how to find joy by remembering the benefits, and remembering God's help.
---
Honestly, the title of today's sermon isn't very fun. It's called "how to suffer." If I was browsing Amazon and came across a book by that title, I'd probably move on to the next book as soon as possible. Who wants to suffer? And what topic could be less enjoyable than thinking about how to suffer?
I can't make many predictions about 2017, but I can make one: you will suffer. How do I know this? The same way that I know that 2016 involved suffering. Suffering is part of our everyday reality. It's part of the very fabric of life. Although nobody wants to talk about suffering, we all need to learn how to suffer well, because suffering is coming our way whether we like it or not. Troubles are inevitable.
So today I want to look at how to suffer. As we look at the book of James, we discover that we're told to do something that we would never think of doing in a million years. Look at verse 2: "Count it all joy, my brothers, when you meet trials of various kinds…" (James 1:2).
Here's what James, the half-brother of Jesus, tells us to do when we suffer: count it pure joy. This is, as someone's written, an irrational call. One translation says, "Count yourself supremely happy." You're laid off from work. Hurray! Your landlord says you have to move. Awesome! As Kent Hughes says:
How nice … a letter of encouragement from Pastor Whacko! "Don't worry … be happy!" Then and now James' command to "Consider it pure joy … whenever you face trials of many kinds" sounds irrational! Put this verse on a sign next to the expressway and it would appear to be the work of a crazed fanatic. Indeed, to any culture (including ours) determined to insulate itself from trials, even from discomforts, this sounds crazy
Let's look at what he means.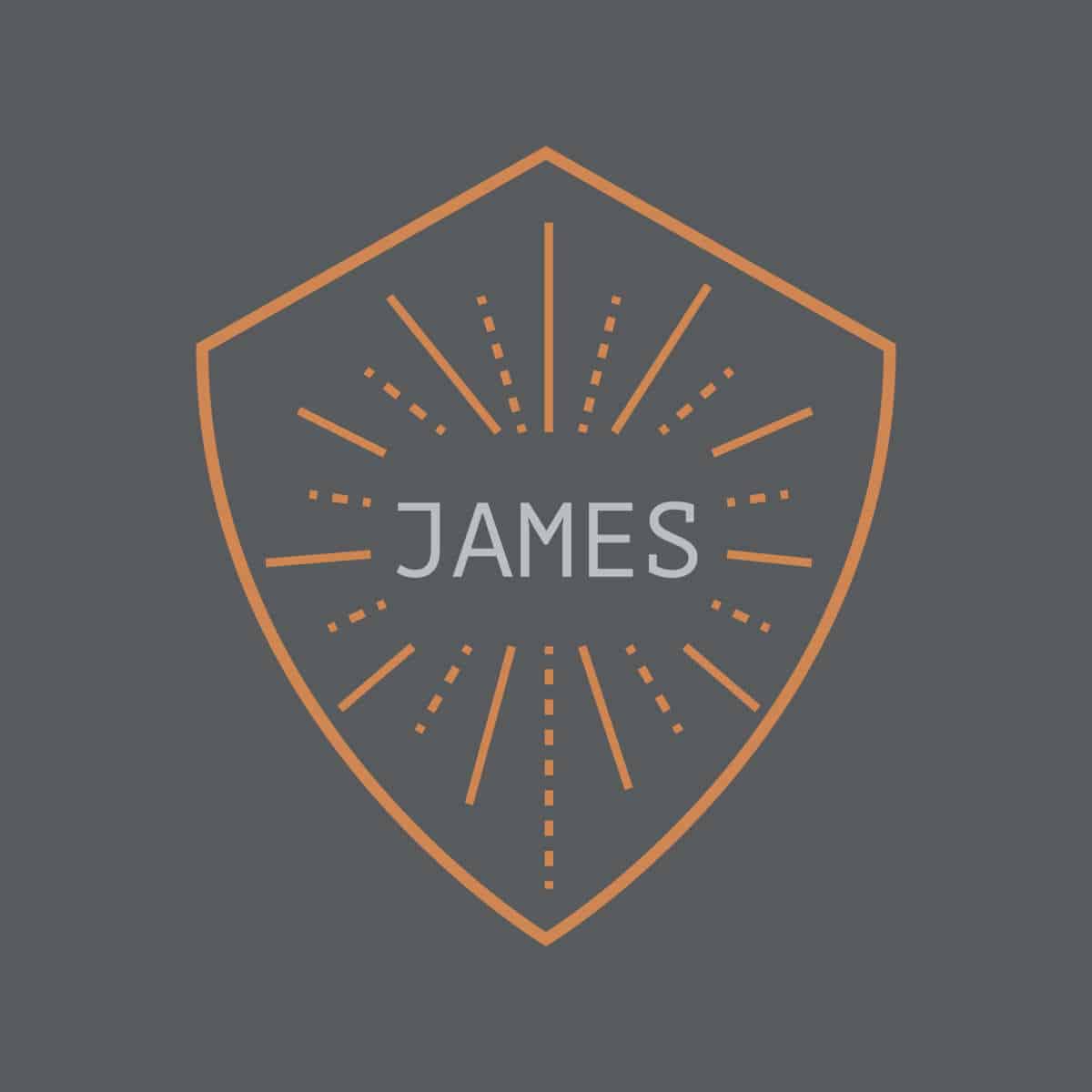 James doesn't mean that we live in denial and that we're in a continual state of fake happiness. The Bible never encourages faking it or denying your emotions. The psalms give us permission to be honest about what we're feeling, and to tell God about it. Faking is never required.
What James says is something more complex and sophisticated. He says "count it" or consider it. This means that we make a deliberate, considered decision when we go through suffering. It means that we honestly feel our emotions, and then begin to make a consideration in our minds about what's going on.
Let me give you an example. Several years ago the Presbyterian pastor Lloyd John Ogilvie underwent the worst year of his life. His wife had undergone five major surgeries, as well as radiation and chemotherapy. Several of his staff members had departed, large problems loomed, and he felt discouraged. Still, he wrote:
The greatest discovery that I have made in the midst of all the difficulties is that I can have joy when I can't feel like it—artesian joy. When I had every reason to feel beaten, I felt joy. In spite of everything, God gave me the conviction of being loved and the certainty that nothing could separate me from him. It was not happiness, gush, or jolliness but a constant flow of the Spirit through me. At no time did he give me the easy confidence that everything would work out as I wanted it on my timetable, but that he was in charge and would give me and my family enough courage for each day: grace. Joy is always the result of that.
That's what James is talking about. He's not talking about denying or pretending. He's telling us to think about our trials in a specific way. He's not saying we should enjoy the trials themselves. He's saying that we should begin to think about what the troubles bring us. We should consider the purpose of suffering.
2016 wasn't a good year for my running. Last year I had a heel spur, and I didn't run at all. The year before that I ran three half marathons and a number of smaller races.
The thing about running is that it involves a certain amount of suffering. As one of my friends says, nobody looks like they're having a good time when they're running. But when they get to the finish line, if you ask them what it was like, they'd say, "It was awesome!" And if you take away someone's ability to run, as happened to me last year, it's not very pleasant. I can't wait to get back to running this year.
Why? Because the suffering in running is worth it. It accomplishes a goal, and that goal makes everything worthwhile. I consider it pure joy to lace on those running shoes and to go out for a good run, even if it involves some pain.
That's exactly what James is saying. When you suffer, don't deny the suffering. But consider what else is going on. In particular, James tells us, consider two things:
Remember the Benefits
Look at what James says in verses 3 to 4:
…for you know that the testing of your faith produces steadfastness. And let steadfastness have its full effect, that you may be perfect and complete, lacking in nothing.
According to James, suffering is never purposeless in a Christian's life. Suffering produces steadfastness. Steadfastness is the power to withstand hardship and stress. It's the ability to endure trials and to stand under those trials with inward fortitude and strength. You could call it staying power, heroic endurance, or just toughness. It's a skill that's absolutely necessary in this life that can be so brutal. Vince Lombardi, the famous football coach, said, "It's not whether you get knocked down, it's whether you get up." That's exactly what James is talking about.
How do you get this quality? It's simple. You get it by practice. The way to become steadfast is by prevailing. The more trials we pass, the tougher we become. It's like watching those movies where the boxer has taken one too many punches and is lying on the mat. You just know the match is over. And then, against all odds, the boxer rises from the floor and goes at his opponent and triumphs. That's what James is talking about.
And here's the thing: steadfastness is a muscle that strengthens as it's used. We'd all love a carefree life with no problems. That's not going to happen, so what we need is what James describes: the ability to stand up when suffering; to bend and not break. The only way to do this is through experience.
But that's not all. "And let steadfastness have its full effect," James says, "that you may be perfect and complete, lacking in nothing." The goal isn't just perseverance. It goes far beyond that. The goal is that we become whole and complete. When we learn to stand up under trial, something happens to us. Our character changes. God goes to work in us and we become completely different people than we were before. God is more committed to our character, the saying goes, than he is to our comfort.
I recently heard someone talk about a tough period in their life. Through a series of circumstances, his business fell apart, and he had to declare bankruptcy. It was one of the toughest times of his life. He wouldn't want to repeat it, he said. But he also said he wouldn't trade it for the world. That period of suffering taught him so many lessons that he never would have learned any other way. It made him who he is today. It produced steadfastness, and that steadfastness shaped his character.
So when you go through a period of suffering, don't deny your emotions. But at the same time, consider what God may be doing. God isn't wasting your suffering. He's using it. That suffering is producing heroic endurance and toughness in your life, and God will take that toughness and use it to shape your character. So rejoice in your sufferings, even when they're tough. God is using them.
As is so often the case, I'm glad that the passage doesn't end here. Everything that I've said so far is true, but it's not enough. We need more than this. It helps to know the benefits of suffering, but we need more than this. We need help.
So, when we're suffering, remember the benefits, but also:
Remember Your Help
The reality is that when we're suffering, we need help. Quite often the suffering feels like more than we can handle. It's uncomfortable. We hate it. We don't know if we can bear up under the load.
There's a cliché that goes around saying, "God will never give you more than you can handle." That sounds good, but it's just not true. God will give us more than we can handle — that is, if we try to handle it without his help. There are going to be times that we go through far more than we could handle if we try to handle things on our own.
The good news? We never have to suffer alone. James says:
If any of you lacks wisdom, let him ask God, who gives generously to all without reproach, and it will be given him. But let him ask in faith, with no doubting, for the one who doubts is like a wave of the sea that is driven and tossed by the wind. For that person must not suppose that he will receive anything from the Lord; he is a double-minded man, unstable in all his ways.(James 1:5-8)
When we go through trials, we tend to ask questions. We could ask, "Why me?" We could ask, "Get me out of this!" It's okay, by the way, to ask these questions. God can handle our honesty. But there's another question we can ask God, and it's the one that James encourages us to ask: "Lord, give me wisdom." Ask God to help you understand the world and what you're going through in light of his Word and his purposes.
Sometimes people misinterpret these verses. They take them out of context. They think it's a prayer for wisdom in general. But James isn't talking about general wisdom. He's talking about wisdom in the middle of suffering. The reality is that we lack wisdom. We don't see the whole picture, especially when we're suffering. When we're suffering, we tend to lose all perspective, and we can see only our own situation.
So James tells us to ask for God's help. Ask God to give you the big picture. The good news? God is more than willing to answer this prayer. He "gives generously to all without reproach." This is such a comforting verse. God isn't there rolling his eyes. He doesn't expect us to handle things on our own. He doesn't reproach us for reaching out to help him. Instead, he's eager and generous with his help. He stands at the ready willing to give us all the wisdom we need to get through the difficulties. He's ready to help us. We just need to ask.
The only condition? That we're not divided in our loyalties. James says to ask in faith, to not doubt, and to not be double-minded. Let's try to understand what James is saying here. You have to look at what he says as a whole. He's not saying that we have to never struggle, or question God, or have a flicker of doubt. He's not saying that we need 100% pure belief, or never wrestle with the Bible's teaching. Everyone will experience this. He's talking about something quite different.
You've probably had the experience of having one foot on the boat and one foot on the dock. As the boat pushes out, you have a choice to make. You can either put both feet firmly in the boat, or you can put put both feet on the dock. Actually, there's a third choice: you can end up in the water.
That's what James is saying. When you face a trial, you also face a choice. You can rely on God's help. Or you can reject God's help and put your trust in money, career, or whatever else you think will help you get through. But if you try to do both, you'll end up in the water.
Do you want to know the truth about us? We all probably default to being double-minded. We want God's help, but we also want to get our security and identity from circumstances. What's really needed is to cast ourselves on God completely and say, "God, we need your wisdom, and we don't stand a chance unless we get it. Please help us."
What James is talking about is someone who's only partially committed to God. Sometimes they pray to God for help, but sometimes they couldn't care less. They're part-time Christians. Jesus is allowed into part of their lives, but they don't want him interfering with anything else. If that's you, James says, don't expect much help from God. God isn't stingy with his help, but he's not going to waste it on someone who doesn't really want his him. I like how Sam Allbery puts it: "We need to be as sincere about receiving God's wisdom as he is about giving it to us."
You will suffer. Like it or not, you will. But when you suffer, consider how to find joy by remembering the benefits, and remembering God's help.
James wrote this almost two thousand years ago. Ever since then, God's people have been putting it to the test.
There is a Japanese word, kintsukuroi, that means "golden repair." It is the art of restoring broken pottery with gold so the fractures are literally illuminated—a kind of physical expression of its spirit. As a philosophy, kintsukuroi celebrates imperfection as an integral part of the story, not something to be disguised. The artists believe that when something has suffered damage and has a history, it becomes more beautiful.
In kintsukuroi, the true life of an object (or a person) begins the moment it breaks and reveals that it is vulnerable. The gap between once pristine appearance and its visible imperfection deepens its appeal.
That's what God does through suffering. He did it with Jesus. He used Jesus' suffering as the means to save us. The greatest moment of suffering became our greatest and only hope. And God also uses our sufferings.
Whatever you're going through, you can be honest — but you can also be hopeful, because God's at work in your suffering, and he's promised you his help. It won't take away the pain of your suffering, but it will give you hope in the middle of it. And, with God's help, you'll be able to not only stand, but to rejoice, even in the middle of suffering.