What Sixto Rodriguez Can Teach Pastors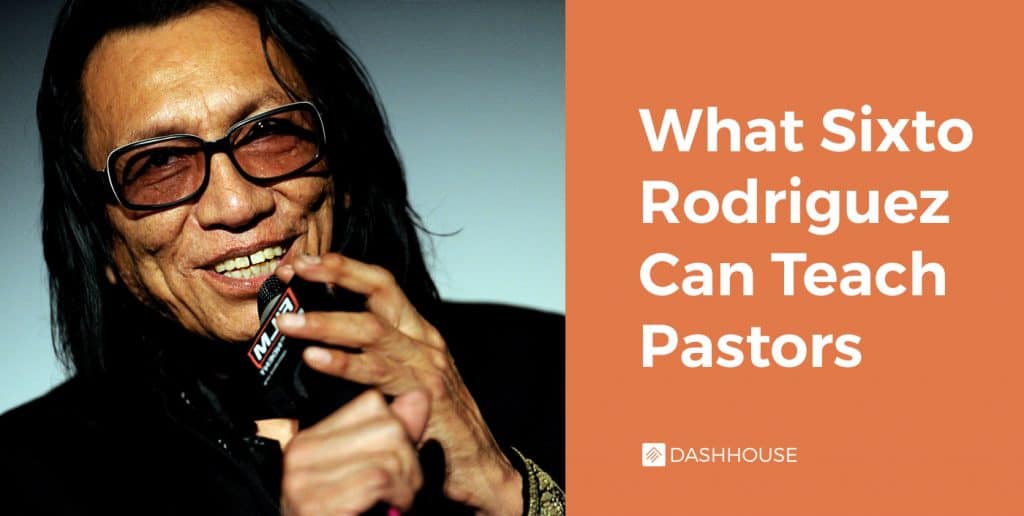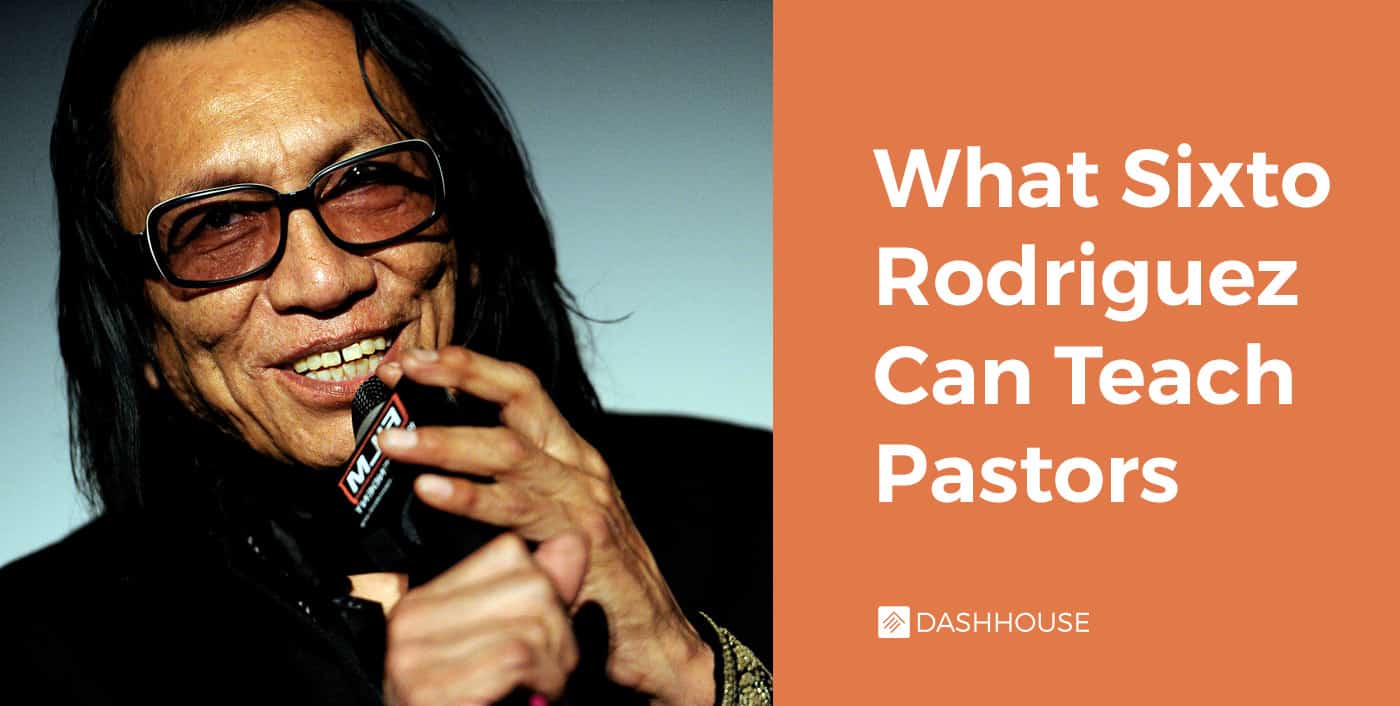 Sixto Rodriguez wanted to become a musician. He released a single in 1967, and didn't record again for three years. He released two records in 1970 and 1971. They didn't sell well in the United States, and his label dropped him. He began recording a third album, but it was never released.
Rodriguez gave up his music career. He bought a derelict Detroit house in a government auction for $50, and lives there to this day. He worked in construction, and always made a little money.
He never amounted to much, and his ambitions never became a reality.
One day in 1997, though, his daughter came across a website dedicated to him. Unknown to Rodriguez, he had been a hit in South Africa for decades. A compilation of his songs had gone platinum in the country, and he had been compared to Bob Dylan and Cat Stevens. Fans there loved his music, but had little knowledge of his life, and thought he had died.
Rodriguez was famous in a different country, and he didn't know it. He finally toured South Africa and played six concerts. He's since found more success in North America, and is the subject of the documentary Searching for Sugar Man.
Famous in Another Country
Most pastors I know feel, to some extent, that they have failed. They enter ministry with hopes. As the years go on, they feel humbled. They haven't preached as well as they'd hoped. They don't see the fruit that they'd expected. Their failures have been obvious, and their successes less so. It's easy to get discouraged.
Some pastors quit in discouragement. Others continue, but wonder if what they do really matters. They have little to show in terms of worldly success, and sometimes they have little to show in terms of ministry success.
I have a theory that a lot of pastors are like Sixto Rodriquez. They're famous in another country without knowing it.
The best example I've read is that of Tom Carson, D.A. Carson's father, who pastored in Quebec, but never saw much success. He struggled with "self-doubt, guilty conscience, sense of failure, long hours, and growing frustration with apparent fruitlessness," his son writes. He even quit his church and took a government job because he wasn't seeing the success that he desired. "His sense of failure sometimes blinded him to the glory of gospel freedom," writes his son.
But Carson was famous in another country. When he died, his son recounts the scene:
When he died, there were no crowds outside the hospital, no editorial comments in the papers, no announcements on television, no mention in Parliament, no attention paid by the nation. In his hospital room there was no one by his bedside. There was only the quiet hiss of oxygen, vainly venting because he had stopped breathing and would never need it again.
But on the other side all the trumpets sounded. Dad won entrance to the only throne room that matters, not because he was a good man or a great man—he was, after all, a most ordinary pastor—but because he was a forgiven man. And he heard the voice of him whom he longed to hear saying, "Well done, good and faithful servant; enter into the joy of your Lord."
Not in Vain
Pastors desire greatness, and that's a good thing. The problem is our definition of greatness. We think greatness is about big churches, the recognition of others, and ministry success. But Zack Eswine reminds us:
Our desire for greatness in ministry isn't the problem. Our problem rises from how the haste of doing large things, famously and as fast as we can, is reshaping our definition of what a great thing is. Desire greatness, dear pastor! But bend your definition of greatness to the one Jesus gives us. At minimum we must begin to take a stand on this one important fact: obscurity and greatness are not opposites.
Pastor, your work isn't in vain. Don't let the obscurity, lack of success, or self-doubt rob you of your joy. People who are unknown here are famous in another country. God sees everything.
One day you will pass into his presence and discover that your ministry wasn't in vain. You'll hear the only commendation that matters. You'll receive your reward.
We may even struggle with our desire to be great and famous. I get it. In the end it's about God, not about us. But he made us with the desire to be great according to his definition, and to hear his commendation which is the only commendation that really matters.
Don't worry about being famous here. Like Tom Carson and Sixto Rodriguez, we may feel like failures. But we may end up discovering that we're known, loved, and recognized in another country, and that none of our unappreciated work was in vain.