Saturday Links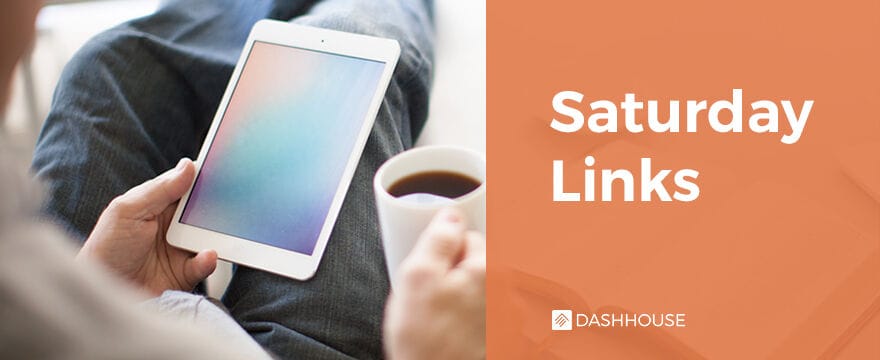 Links for your weekend reading:
I would rather risk transparency than risk the alternative.
If I Were Planting a Church From Scratch
What would you do if you didn't have to bend, adapt, edit or translate – what would you do if you could design a church from the ground up?
The Cheap Way to Bless Your Pastor
Consider the cheapest way to bless your pastor and your congregation: make sure the minister has enough time to rest, read, and recharge.
Great Reality Inspires Great Writing
Great writing is about great reality — clearly seen, and greatly felt.
12 Reasons to Have Monthly Lunch With a Senior Adult…or a Bunch of Them
If you're a church leader, you need to spend intentional time with a senior adult – or with a lot of them. Even a monthly lunch and conversation will pay dividends in your ministry.
Have We Christians Made Marriage Too Complicated?
"Let's just keep working on our friendship. And not make it so complicated."