Saturday Links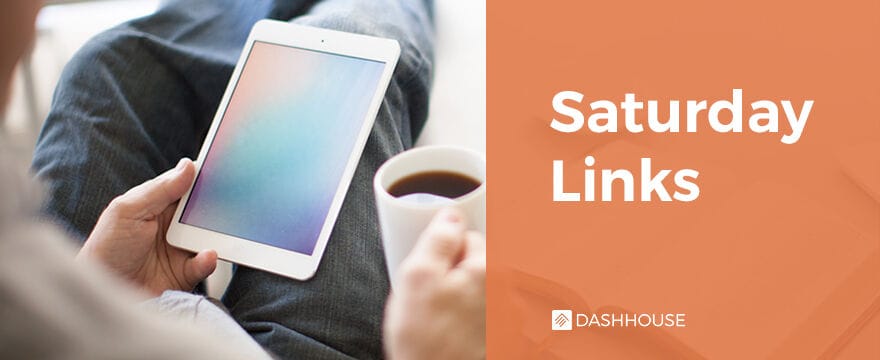 Links for your weekend reading:
The Whole Christian Life Every Sunday
How can we best serve these people? We can best serve them by giving them the whole Christian life on a Sunday morning. We can give them the whole Christian life in miniature.
Why Millennials Leave the Church
Be careful when you call on churches to listen to your generation and adapt to its needs, because you'll end up in the same spot in about twenty years.
We must stop assuming pornography is a men's problem, because it's not. It's a human problem.
Q&A: How Do We Ask for Help When Living with Mental Illness?
I receive a lot of inquiries from people asking for advice about living with mental illness, loving someone with a mental disorder, and doing ministry among people with mental illness and their families.
Why You Need "White Space" in Your Daily Routine
If our lives are over-cluttered and over-booked, we can't focus properly on anything.
5 Assumptions to Make About Your Readers
They skim.
They don't read everything.
They don't read in order…