Saturday Links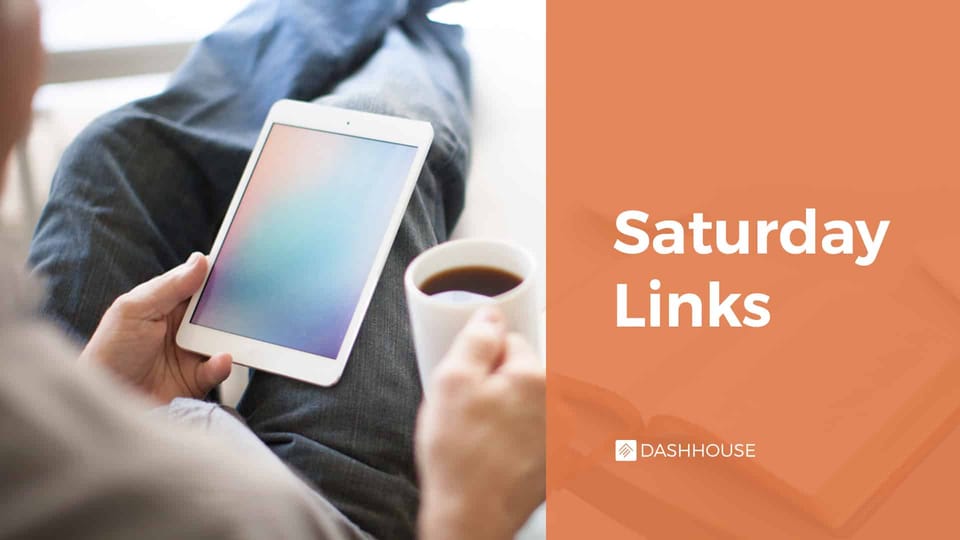 Links for your weekend reading:
Pastor, Don't Waste Your Exclamation Points
Let's save our real enthusiasm for our beautiful Savior, our awe for his finished work, our exclamations for his grace.
7 Reasons We Take the Cross for Granted
All of us sometimes wander past the cross as if it doesn't matter. Here are some reasons that happens.
What You Never Know You Miss By Skipping Sunday Morning
When I miss a Sunday service, I miss way more than I ever thought.
This Easter week, let's remember one of the great gifts that comes to us from the cross: true community that tells the glory of God.
20 Lessons from a Ministry Burnout
Burnout can come from doing too many good things.
Burnout ofter results from an inability to say "No."
Some of the most common signs of burnout are anxiety and depression.
Overworking is counter-productive because in the long run it leads to less work being done…
How to Kill Your Phone Addiction with 4 Settings, 1 Hair Band, and a Post-It Note
These tactics are extreme and won't all work for you. But read on, and see if at least one of these tricks doesn't help you with your problem.
To see more articles and resources like this one…
And if you want to contact me, send me an email at feedback@DashHouse.com.