From Pastor to Planter: An Interview With Domenic Ruso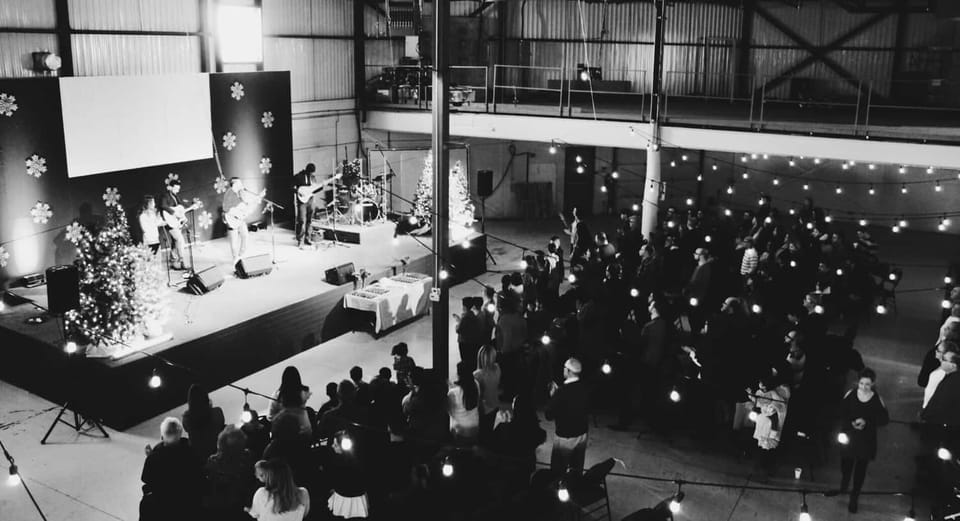 Domenic Ruso has a Ph.D. in Historical Theology. He's served as teaching pastor and lead pastor in large established churches.
I was fascinated when he moved to Québec in 2015 to start a new church. Domenic has kind enough to answer my questions about this transition and his new ministry.
You've moved from pastoring established churches to planting a new church in Montreal. What led to that transition?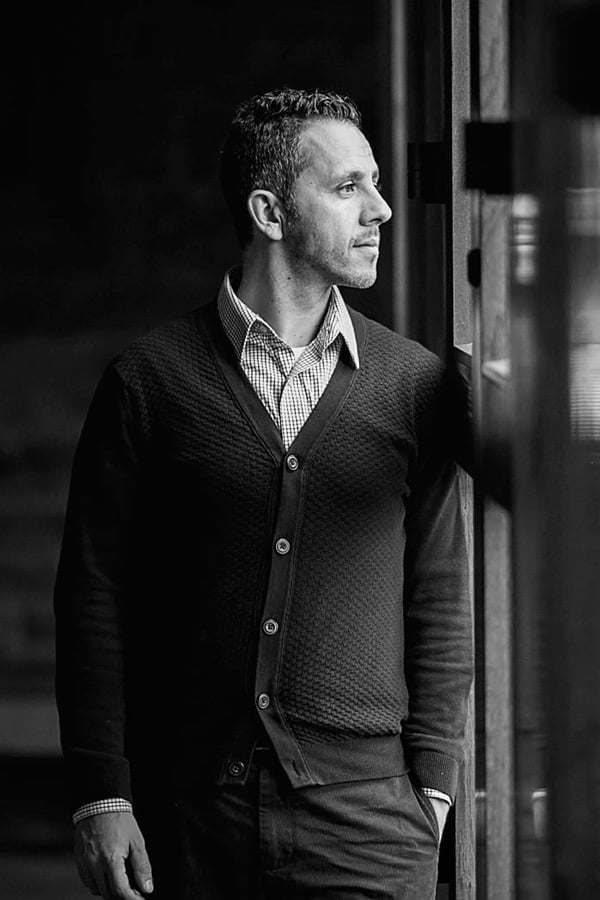 Thanks so much for a chance to share a little about the180 and our journey stepping into the vortex called church planting.
The transition back to Montreal started as a slow and quiet prompting for me. I remember just reflecting on a passage of Scripture and I was gripped by the many people I grew up with in Quebec that were no longer attending church or focused on God, faith, or Jesus. What fueled some of these early questions was hearing more and more about the incredible need for a fresh expression of who Jesus is and what the role of the church might look like in Quebec. While I tried to ignore this slow, but growing, prompting I knew that I had to be obedient.
At this time my family and I were happily pastoring a wonderful church in Sarnia, Ontario. This was my wife's home town and we loved it. Great people, great community and God was regularly blessing the church in many ways. After a time of deep discernment and conversation with trusted friends, we began the official transition.
For me these moments didn't come as a 'missionary' calling going into an unknown land but I heard it as an invitation to go back home to love and serve those I already loved and those I knew needed a fresh understanding of the power and hope that can only come in embracing Jesus and his Kingdom.
Graciously, the church understood the immense weight of this calling and blessed us as we left and headed to La Belle Province.
What is the spiritual climate in Montreal right now? And what is the state of church planting there?
This is a tough question. I'm not sure any one person can tell you the 'spiritual climate' of a megacity like Montreal. If they do they're lying :-). But there are patterns that seem distinct to this beautiful city. I would say Montreal and the Greater Montreal region where we live is a hotbed for diverse expressions of spirituality. People are really open to discussing spiritual matters yet there is a real sensitive suspicion for anything too institutional or controlled by a religious body or denomination.
I would also add that we are finding that people are really open to exploring categories of faith and even questions related to the Roman Catholic tradition and other Protestant expressions of faith if it's done with respect. This is extremely important in Quebec as diversity continues to be explored and redefined.
This week was a difficult weekend for Quebec and others in Canada concerned about religious identity and multiculturalism. The horrible shootings in Quebec city reveals an important challenge for what church planting will mean in this province and evidently the rest of Canada. Religious diversity and multiethnic realities are huge issues that church planters concerned about the future of faith in this province must explore in more theologically astute ways.
The state of church planting Montreal, at least from limited perspective, seems to be a strong emphasis at this the moment. That's great news if those sensing God's leading take the time to listen and learn about the rich religious history of the province. This, I think, must include the way Quebecers doubt the influence of church and yet have a deep respect for how certain religious ideas have shaped the identity of Quebec. In addition, it is clear that the postmodern turn is fully in motion in Quebec and the rethinking of 'truth' categories related to authority and the Bible are huge issue.
Another important characteristic related to the religious climate of the city and its impact on church planting is a complicated hotbed for confessional or denominational forms of spirituality. Over the years numerous spin-off church groups related to denominational infighting and theological disagreements among leaders have led to a certain instability. The many Bible training 'schools' representing different theological leanings is indicative of this challenge. Part of my own faith journey has been shaped by some of this having grown up here in Montreal.
While these above issues are part of our reality I really believe they cannot be stumbling blocks for the new things that God wants to do. There are some new and exciting signs of God's hand at work in new expression of church and we need to pray for leaders to explore what it means to work together for God's greater Kingdom impact. We at the180 really believe that God is giving exciting opportunities to model that.
What's the vision of the180? What kind of church do you hope it will be?
The vision language that has helped us express what the180 is about is that "we exist to love Jesus and to love like Jesus." This helps us remember the importance of both reaching out to people who have no faith background but also reminds us to stay focused on an approach to discipleship that calls to be like Jesus.
Some of the words that you'll commonly hear at the180 is that it's a safe place to process questions. Those who have doubts are welcomed and encouraged to explore those questions as we learn from Scripture together. Also, we talk lots about being the church outside of a Sunday gathering.
We are still very young as a new church but we are intentional about creating an authentic and honest community to learn about Jesus, and the rich history of the Christian faith. We believe that when we take the Bible seriously we are confronted with Jesus' command to love God with all of our heart, soul and mind. In this way the180 embraces thoughtful discussion with those who have different perspectives and who are not sure if they understand certain teachings of Christianity.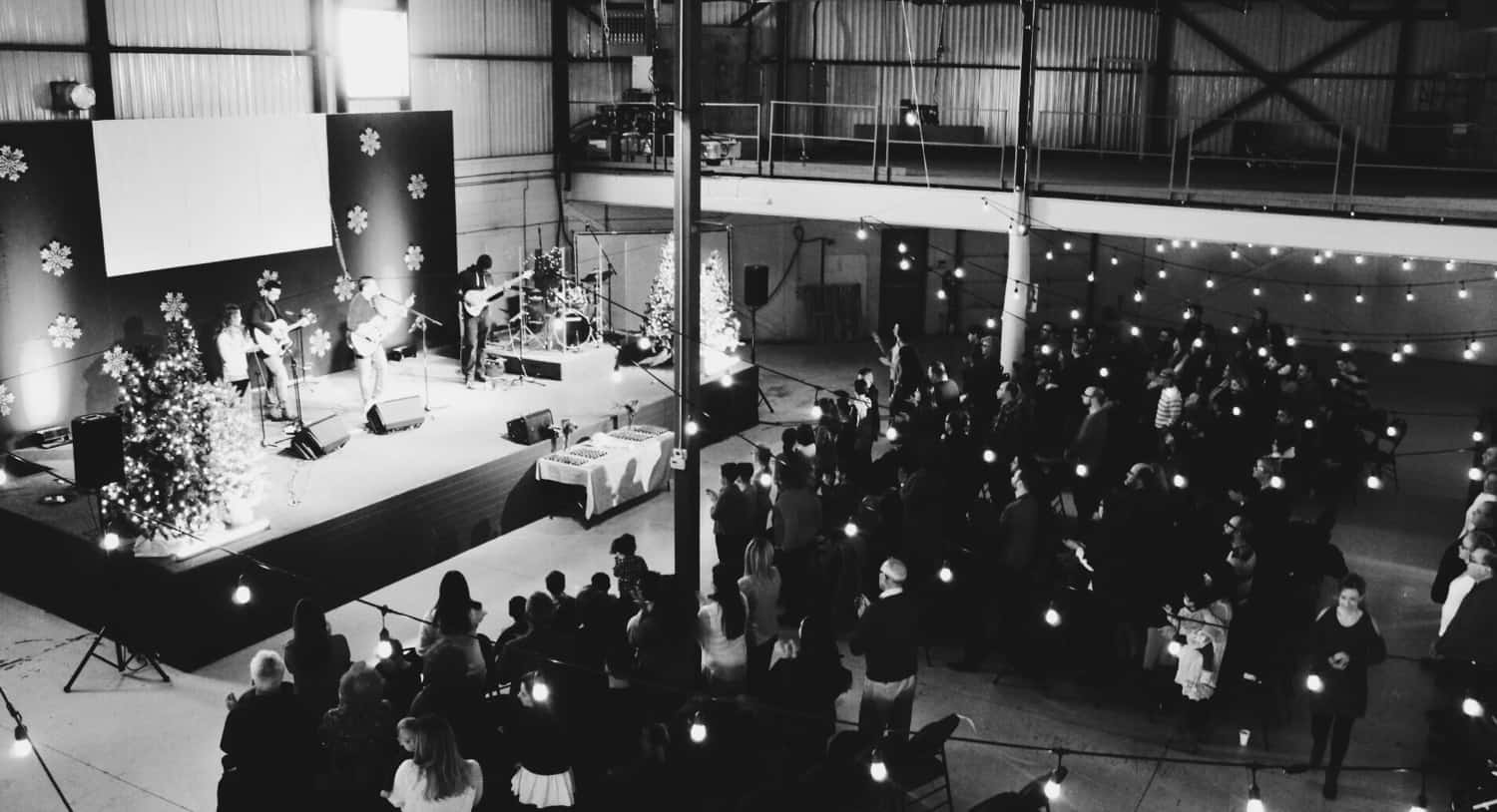 What has God been teaching you as you plant a church in Montreal?
Wow … I've been learning lots. Some of it has to do with what it means to be a dad and husband while trying to give leadership direction to a new church. On a personal level I'm also learning to embrace a rhythm of leadership that is patient and trusting in God's timing rather than rushing ahead. God has been teaching me to trust him in new ways and this is exciting and difficult all at the same time.
As it relates to the culture and our present secularized context I'm learning is just how confusing how the 'insider' church culture and also church 'language' is for those we care to reach. God is teaching us to surrender those old categories and to trust him for new ways of expressing his love. We need to admit that some our best ideas can sometimes be real hurdles in our new religious landscape. It's very tough for non-church goers to make sense of language like 'missional,' 'evangelism,' or 'planting' a church and the list goes on.
I think the biggest thing that God has been teaching me is that church planting is not so much about changing the church to connect with the culture but helping people understand that God is changing them to love their neighbors in supernatural ways. Then and only can a selfless community of faith take shape. Furthermore, only, when we die to ourselves in this way are seeds planted which then give life to a new church center on Jesus who gave it all for us.
How can we pray for you?
The universal prayer of the church planter is all about trust. Please pray that God gives us the courage to be obedient in this unique calling. Also, we are in constant need of wisdom to set a healthy God honoring foundation for the church to flourish. We could use pray for open doors to engage with our community and to get clarity on our present space as we move forward. We want to be in a place where we serve those around us who are indifferent to church and who are defensive toward anything related to religion. Lastly, pray that God continues to provide new partners to journey with us as the resources are always an issue in the first few years of a church plant.
Thanks, Domenic.
Find out more about Domenic at the180.ca.