Why Most Health Resolutions Fail (and What to Do About It)
It's the time of year that many of us make health resolutions for the coming year. We want to be healthier. We want to look and feel better, and to preserve our health.
If that's you, then well done. It takes courage to look ahead and take steps toward greater wellbeing.
I've made the same resolution for many years. And I've also failed. The problem? I took the completely wrong approach. I focused on the scale, relied on my willpower, and bought into an approach based on deprivation. It simply didn't work. Later on, thanks to my wife and some really smart people, I discovered an approach that not only works, but is also a lot more enjoyable.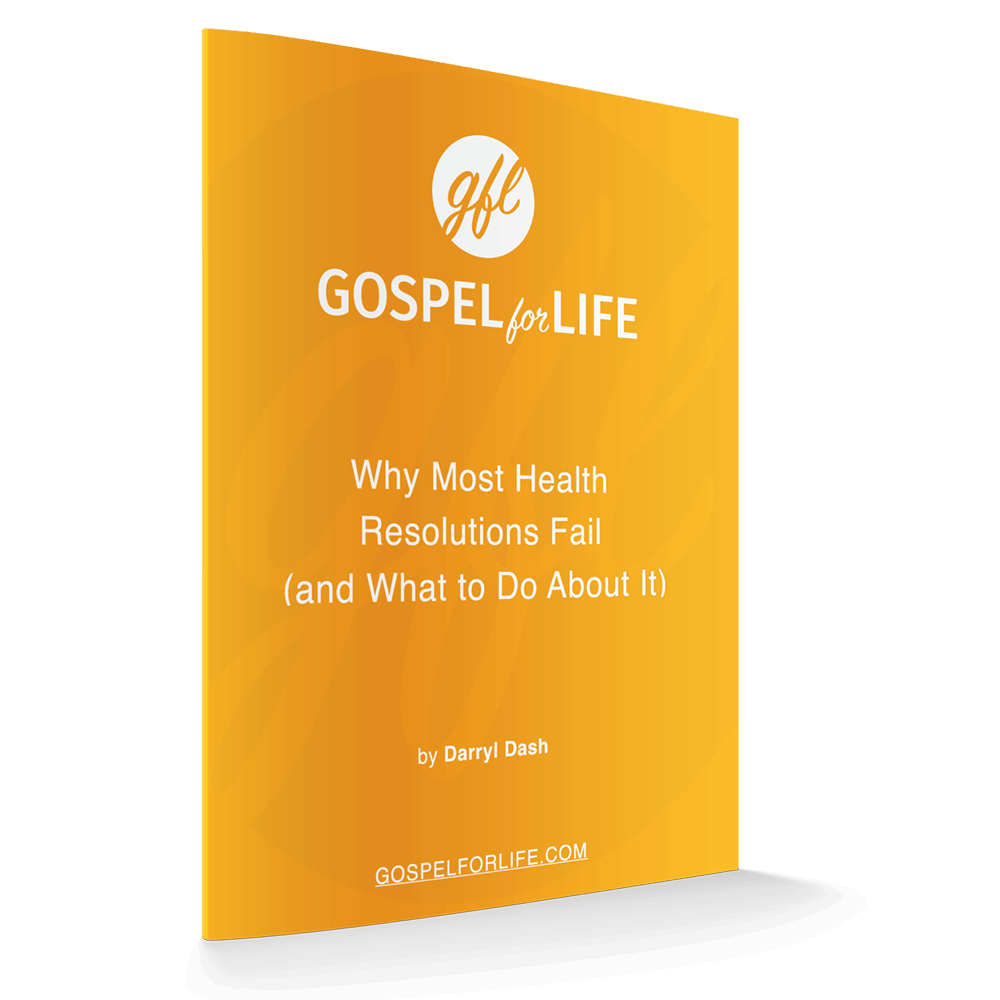 I've written a short ebook to talk about the reasons that most health resolutions fail. It also includes three essential ingredients of an approach that works, and that's a lot more fun.
You can download the ebook for free. You won't have to give us your email address. It's yours for the taking.
Gospel for Life exists to help people become who God created them to be in every area of life, including our health. In January 2017, we're launching G4L Nutrition Coaching. We're looking forward to coaching a small number of people to help them make progress toward their health goals.
Check out our ebook, and consider joining the G4L Nutrition presale list. We can't wait to get started.
Why Most Health Resolutions Fail
 (and What to Do About It)