Gospel (Ephesians 1:1-14)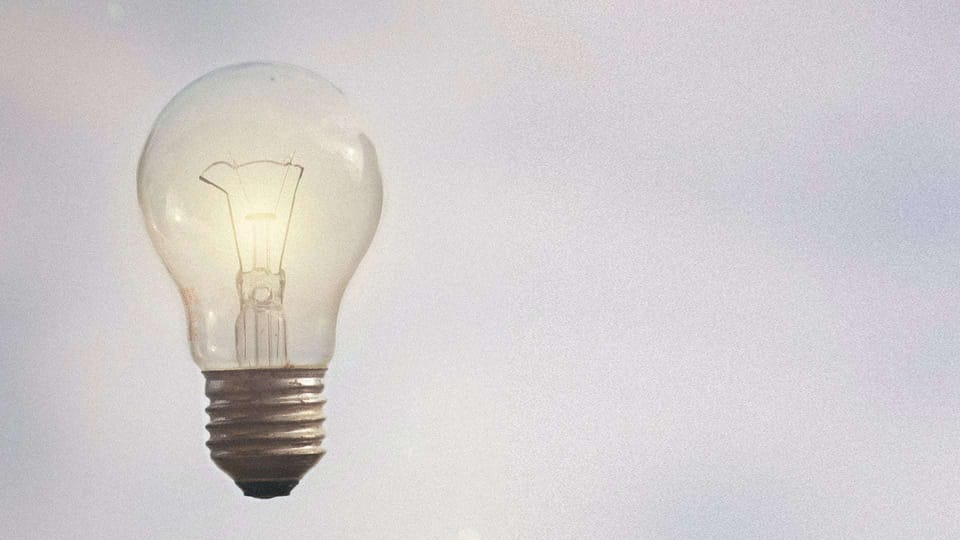 Big Idea: Church begins with the good news of who God has made us to be, and what he has done for us.
---
Every year around this time, we do a refresh on why we're here as a church. I don't think there could be a better time than right now to remind ourselves about why we're here.
In 2011, we began to think seriously about planting a church in the urban core of Toronto. I was in my 40s, which may be a little old to start a new church. I had other options that seemed a lot safer. But it became increasingly clear that, although planting a new church was the riskiest option, it was what God was calling us to do.
And so in 2012 we moved into Liberty Village. We didn't know anybody in the community. We had very little financial support. We began to share the vision and to pray about what God might do here in a community where there are no churches.
The Reason We Exist
The reason why we started is twofold. We wanted to be a church in Liberty Village where there are no churches. Let me just pause here to say that Liberty Village has turned out to be a tougher community than I expected, mainly because it's so transient — and I love it here! I am so glad that God brought us to this community. I cannot believe that God has given us the privilege of being here. We are called to love the people of this community, and it is our privilege. Let's commit to digging down deep in Liberty Village and making a difference here.
But there's another reason we started — not just to be a church in Liberty Village, but to be a particular kind of church. And that's what we want to talk about for the next couple of weeks. Our strategy is to be a church that focuses on three areas:
The Gospel
Today I want to look at the first of these: gospel. It is our number one priority as a church, the reason for being. It is the desperate need of every person on this call and every person in our community. When we get this right, everything else starts to fall in place. If we get this wrong, everything else falls apart.
To help us dig in, I want to look at the gospel: the good news of what God has done for us in Jesus. I don't want this to be an academic sermon today. I want these truths to wash over you, to sink down deep into your life. I want us to encounter these truths at the level of our heart, and to let them transform us.
Who You Are (1:1)
Who are you? Ephesians 1:1 tells you: "Paul, an apostle of Christ Jesus by the will of God, To the saints who are in Ephesus, and are faithful in Christ Jesus."
When Paul wrote Ephesians, he was writing to ordinary people who lived in this city: people with financial pressures; people with way too much to do and not enough time; people with anxieties and pressure in their lives. In other words, people just like us. And look what he called them: God's holy people (saints), faithful, in Christ Jesus.
Saint actually means holy one, someone who has been set apart for God. It has nothing at all to do with human merit; it has everything to do with God selects a person who is completely undeserving and sinful; reaches down through the power of the Holy Spirit and regenerates them; and brings them into the company of God's church.
Paul says that every single person who has trusted in Jesus is a saint. You may think about all the reasons why you're not. Most of us have so much junk in our lives that we wonder why God could ever put up with us. But every Christian is a saint.
How can this be? Because you are "faithful in Christ Jesus." This is one of the most important ideas that you will ever encounter. It's mentioned more than 150 times in the Bible. Herman Bavinck says, "We cannot understand this unity in its depth and intimacy. It far transcends our thought." Christ lives and dwells in you. You live, move, and have your being in Christ. Christ is your life. To paraphrase Bavinck, you live in him as a fish lives in water or a bird in the air. Together with Jesus you are crucified, dead, and buried, and raised again, seated at the right hand of God, and glorified. You've put him on, and are perfectly fulfilled in him. You are so joined to him so that what is true of him is true of you. When God looks at your life he doesn't see your mess. He sees Jesus.
This is how God sees you — messy, stumbling, imperfect you. You are a saint. You are faithful because you are in Christ Jesus. That right away should blow your mind, but we're not even done. We also need to look at what God has done.
What God Has Done (1:3-14)
Read verses 3 to 10 with me:
Blessed be the God and Father of our Lord Jesus Christ, who has blessed us in Christ with every spiritual blessing in the heavenly places, even as he chose us in him before the foundation of the world, that we should be holy and blameless before him. In love he predestined us for adoption to himself as sons through Jesus Christ, according to the purpose of his will, to the praise of his glorious grace, with which he has blessed us in the Beloved. In him we have redemption through his blood, the forgiveness of our trespasses, according to the riches of his grace, which he lavished upon us, in all wisdom and insight making known to us the mystery of his will, according to his purpose, which he set forth in Christ as a plan for the fullness of time, to unite all things in him, things in heaven and things on earth.
Verses 3 to 14 are one sentence in the original. This entire sentence is about one topic: "every spiritual blessing" that God has blessed us with in Jesus. All of the following are blessings that God has given us in Jesus Christ. Here's a sample.
He chose us (1:4). John Piper says, "Your salvation did not begin with your choice to believe in Christ — a choice which was real and necessary. Your salvation began before the creation of the universe when God planned the history of redemption, ordained the death and the resurrection of his Son, and chose you to be his own through Christ. This is a great objective ground for assurance." He chose you before he even created this world.
He's adopted us (1:5). God has brought you into his family and has given you all the privileges of being his child. He knew everything about you, and yet chose you as his child and has given you access to the family riches. You're family now.
He's set us free from slavery (1:7). Slaves were common in the Roman world. The way to set a slave free was to buy their freedom. That is what it means when it says "we have redemption through his blood." We used to be slaves to sin. We were held captive by sin. We didn't even want to obey God. But Jesus bought our freedom with his blood. He paid for our freedom with his life. He's set us free from all the forces that held us in bondage.
He's forgiven us (1:7). Not only has God freed us from sin's power; he's also wiped the slate clean. It's as if you never sinned. He hasn't done this grudgingly. He's lavished his grace on us. His grace is abundant. There's more than enough for the worst sinner. And that's not all.
He's bringing all of rebellious creation under the reign of Jesus Christ (1:10). The problem of sin will be dealt with by God. We live in a world of evil and chaos. God will one day bring under control all of rebellious creation. Harmony and order will be restored. This can't happen soon enough.
Talk about every spiritual blessing! "These things are so marvelous that you will never hear anything greater, either in this world or the world to come" (Dr. Martyn Lloyd-Jones).
You could summarize all of this in one word: Jesus. All of these are because of that term we talked about earlier: that we're in Jesus. "D. Martyn Lloyd-Jones put it well: "If you leave out the 'in Christ,' you will never have any blessings at all.… Every blessing we enjoy as Christian people comes to us through the Lord Jesus Christ. God has blessings for all sorts and conditions of men."
You are a saint. Everything that is true of Jesus is now true of you. He's chosen you, adopted you, set you free, forgiven you, and he's fixing the world.
Our Response
One old pastor said this:
Are you ready for a new, old, revolutionary, deeply rooted biblical, mind-boggling idea for your church?

In your corporate life, put Jesus first.

That's it.

His presence, his lordship must be taken with total seriousness…

The priority of the Lord Jesus Christ is not a "first"truth that you can leave behind when you go on to deeper teaching. You cannot as a Christian or as a body of believers ever get beyond this…

The most exciting pilgrimage a people can embark on is to seek and keep adjusting and readjusting to Christ and his firstness. (Ray Ortlund Sr.)
That is why we exist: to be a church in Liberty Village, and not only a church but a certain kind of church: one that's all about Jesus. The first and central part of our strategy as a church is to be all about Jesus and his gospel.
You can't believe this and not be changed. I want these realities to sink deep into your heart. I want you to trust Christ and receive all these blessings. I want you to stake your eternity on the good news of what Jesus has done for us. And we want to be the kind of church that puts Jesus and this good news first. Church begins with the good news of who God has made us to be, and what he has done for us.
Let me close with this.
If you knew there was one greater than yourself, who knows you better than yourself, and loves you better than you can know yourself, who can make you all you ought to be, steadier than your squally nature, able to save you from squandering your glorious life, who searches you beyond the standards of earth … one who gathered into himself all great and good things and causes, blending in his beauty all of the enduring color of life, who could … make real the things you hoped were true; and if that one had ever done one unmistakable thing to prove, even at the price of his blood — his own blood — that you could come to him, and having failed, come again,

Would you not fall at his feet with the treasure of your years, your powers, service, and love? And is there not one such, and does he not call you…? (A.E. Whitham)
Lord, thank you. We join in what Paul said: "Blessed be the God and Father of our Lord Jesus Christ, who has blessed us in Christ with every spiritual blessing in the heavenly places." Thank you.
May you grant us the privilege of being a church in Liberty Village that is all about Jesus and the blessings he's given us. We ask this in Jesus' name, Amen.