Churches: Consider Running Your Own Conference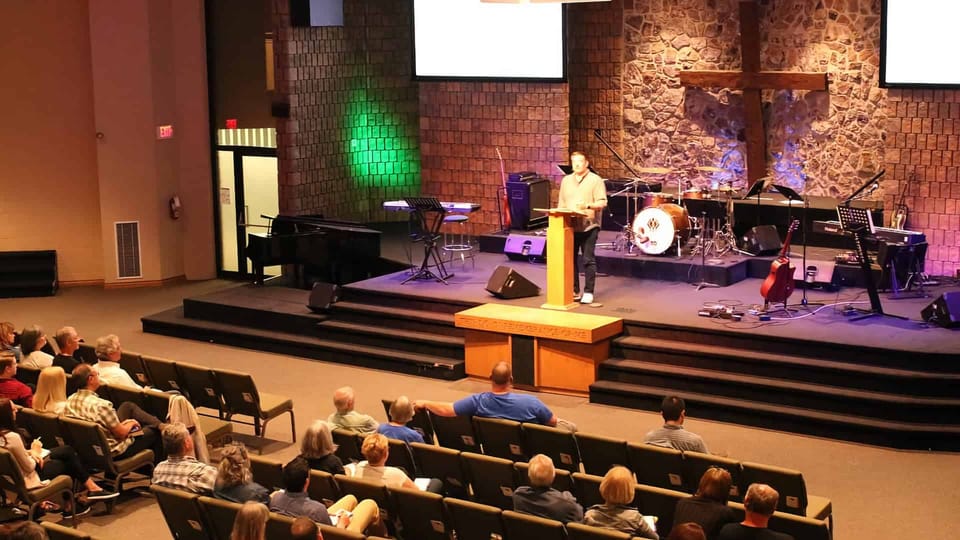 For the past four years, a small group of local churches in London, Ontario has run their own conference, inviting speakers like Andreas Köstenberger, Jared C. Wilson, and Andrew Naselli to speak.
Just before the pandemic started, I interviewed Jude St. John, the pastor of West London Alliance Church, and the director for the conference, Nicki Cole, about their vision for running their own conference, and what other churches could learn from their experience.
What motivated you to start Corporis?
Jude: Initially the motivation to start Corporis was to teach our (Crossroads Alliance Church and West London Alliance Church) congregations about an issue that our denomination was dealing. The complementarian position of our denomination was changing — in a direction we didn't agree with — and we wanted to make a strong effort to teach our congregations where our biblical convictions came from. It quickly became motivated by the desire to "to equip the saints for the work of ministry" as well as "building up the body of Christ." We saw this as an opportunity to shepherd our flocks well.
Nicki: Corporis was in no way my idea.
We often rely on other ministries to organize conferences. Why did the church you pastor choose to run a conference in partnership with another church?
Jude: Nathanael Wright (Crossroads Alliance church) and I have always thought partnering together with like-minded and theological compatible churches would be a part of what we would do as pastors leading churches. We think it displays the unity that God calls us to while enhancing the effectiveness of a ministry that requires more resources than one church may have available. Adding a third partner — Community Bible Church in Ilderton — was not difficult when we got to know their pastor Andrew Hall.
Nicki: Not a pastoral perspective, but I think this is great because it allows the pastors to speak into whatever the theological questions are that their churches are struggling with, or perhaps what they are wanting them to have a deeper understanding of for the purpose of overall church growth and health.
What's the hardest part about running a conference like this?
Jude: The hardest part is giving it the time it needs. In some ways, it is just another item on the calendar that will require time and energy when both those things seem in short supply.
Nicki: Finding the right people to run various aspects (director perspective)
Knowing that not everyone who comes to the conference will be in 100% agreement with what will be said.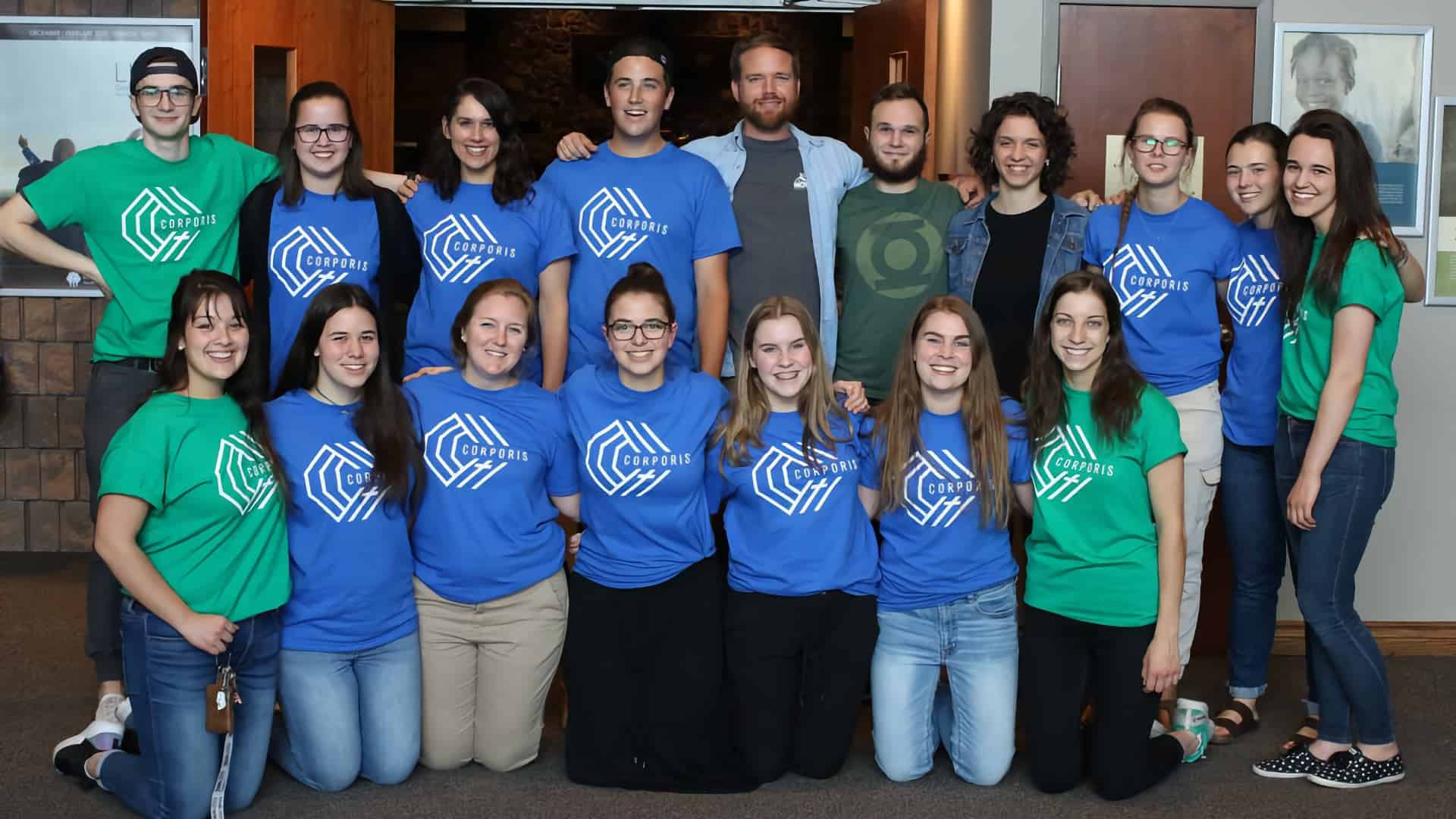 What's the most rewarding part?
Jude: The most rewarding part is seeing a Christ-like culture of discipleship develop among different flocks as they pursue growing together. Our congregations love God, love the gospel, and love growing and they are learning to do this together with other congregations. This is amazing to see. I also love to see and receive from the glorious deposit of godly teachers that God has given the Church and to watch as they have input and an impact on our people. It is great to share this time with teachers and preachers from all over North America.
Nicki: Watching the people flourish as they grow in leadership of various areas as volunteers and the encouragement of growing all together under the same teaching.
It is also a great joy to have other churches who we can walk alongside who are learning and being challenged by the same things.
What advice would you have to other pastors who have a vision for organizing a conference like this?
Jude: A few things come to mind.
First, make sure you are doing it for the right reasons. A constant temptation for us is to see Corporis as some sort of platform-building mechanism. We always are tempted to build our own "empire of dirt." The world doesn't need this and God is concerned about his kingdom, not ours.
Second, find lay leaders who can help carry the load. Corporis is blessed by the help of Nicki Coles and her two assistant directors Amber Kernaghan and Nathan Dunmore. We could not pull it off without the help of congregants like these three and the army of ministry volunteers they recruit to help.
Third, commit to it. After having Jared Wilson as a guest speaker, I asked Jared for some feedback. He encouraged us to stick with it. He was certain that if we continued to hold well-run conferences with solid, biblical teaching that we would see it grow. It is only now, after 4 years, that we really feel we are starting to get traction.
Finally, if you can find some faithful churches to partner with, join together as that has been a wonderful part of this experience.
Nicki: Don't try to do it on your own. Pastors, you are busy. You have an entire flock of people to care for, pray with, visit in the hospital AND prepare weekly sermons (and I'm sure 100s of other things that the average church goer would never know) PLUS a family to lead and care for. In addition, there are absolutely people in your congregation who have gifts that you may not. They want to use their gifts. For me as a church member and attendee, it's been a great joy to be able to use the gifts the Lord has given me to take care of the operations, marketing, communications, volunteer recruitment and execution of the event.
Pastors, you should absolutely set the spiritual tone of the event. Then don't be afraid to use others in the church to run the logistics. I'll also add this: it is incredibly encouraging to have have this level of responsibility and trust as a volunteer.
How has COVID-19 changed your plans for next year?
COVID has changed our plans for next year in that we are in the dark about what next year will look like. We have committed to do all that we can to hold a conference in 2021. We have booked Costi Hinn, but that is up in the air. We have formulated two other plans in case the situation is as it is now, or even if it gets worse. One word that covers how COVID is impacting our plans: uncertainty!
How can we pray for you?
Jude: We are finite, fallen creatures still fighting sin. So pray that God, in spite of us, would use our efforts generally and Corporis specifically to glorify his name, to build his church, and to spread his gospel. That is all we truly desire.
Nicki: Pray that people would know and love Jesus more as a result of this conference.
Pray also for all who are involved in organizing that they would not grow weary.